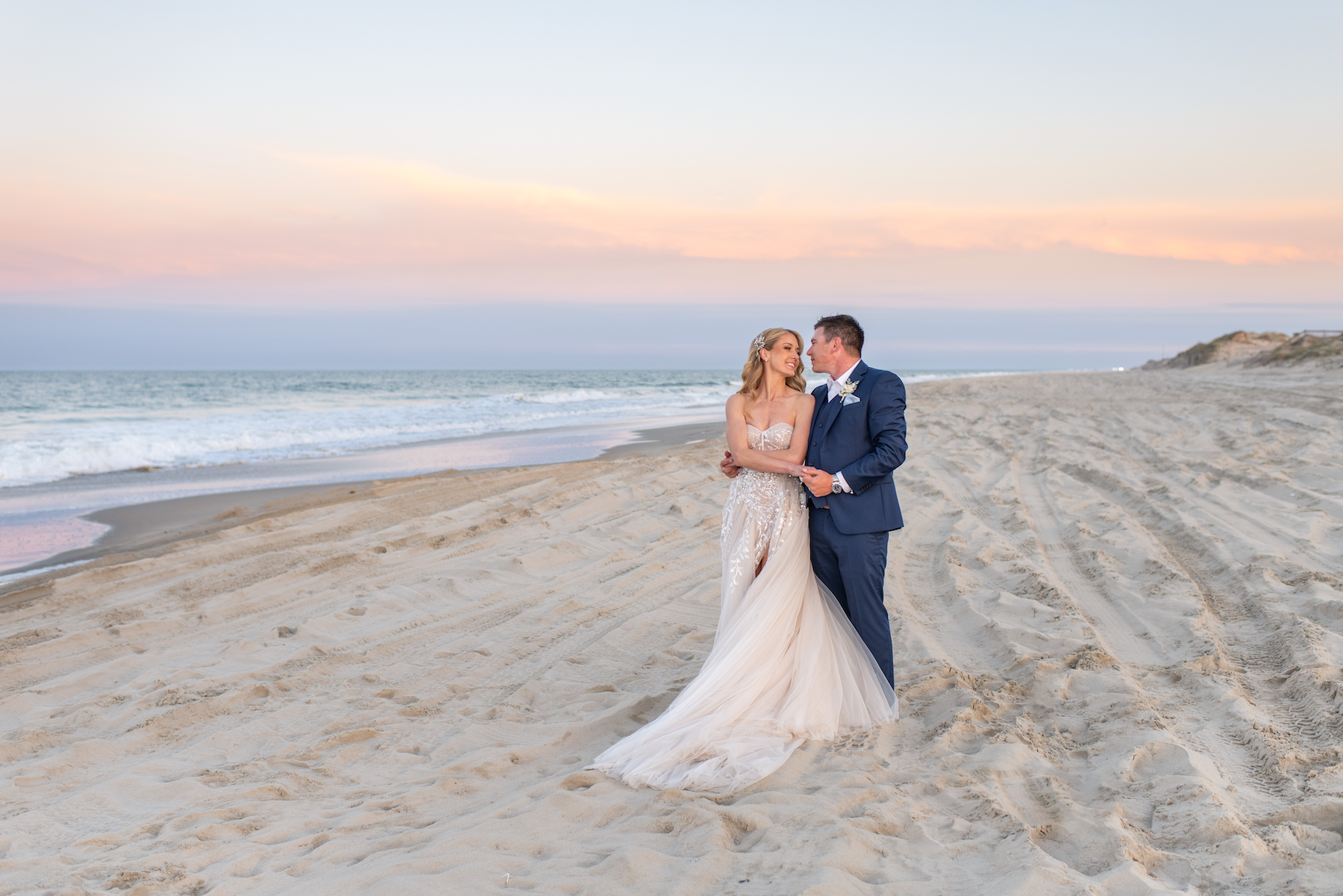 As you embark on the search for the perfect vendors for your Outer Banks destination wedding, it might seem like there is a never-ending list that lies ahead. Maybe you've already made some of the major decisions but need help finalizing the smaller details. During any stage of the wedding planning process, look to Outer Banks Wedding Association (OBXWA) professionals located right where you plan to tie the knot. 
There is a beauty in booking local wedding vendors, and here are some reasons why!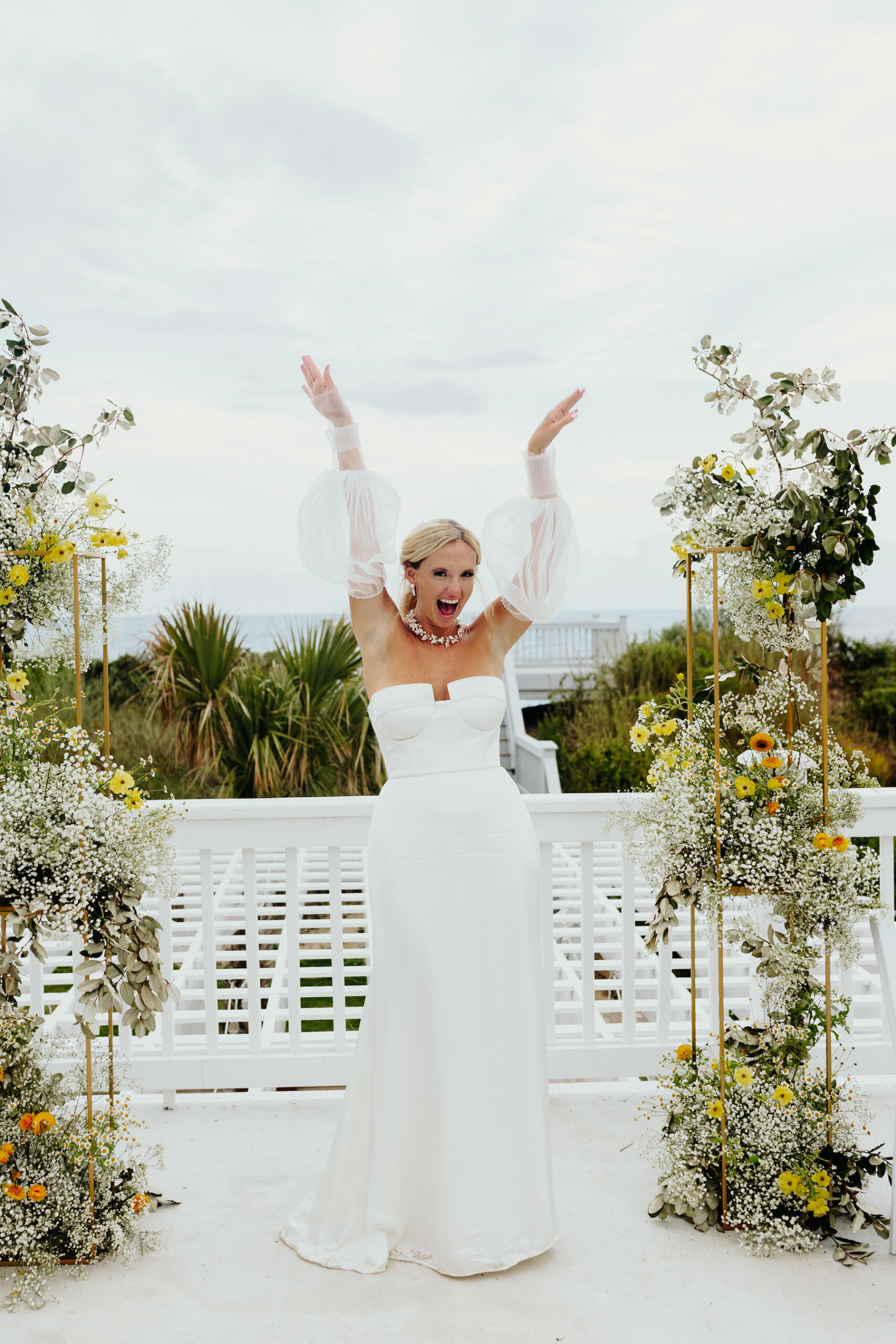 They know the venues
Each Outer Banks wedding venue offers a unique setting and tucked away surprises that only our local vendors are familiar with. You can trust that our local photographers know the best spots for your bridal portraits and how to capture the natural beauty of the Outer Banks.  Local hair and makeup artists ensure you're ready for humidity, heat, wind, and all the elements. Vendors like caterers, floral designers, and DJ's know the do's and dont's and can offer great ideas for bringing the details together in whatever space you choose. 
They are here for you
When you're planning from a distance, local vendors are here to run errands, meet with other vendors, and eventually establish a timeline that works with travel and traffic that could occur on our small strip of land (especially during the summer months). Booking a local wedding planner can help shoulder the burden of researching and communicating with other vendors, dealing with logistics, and handling any small fires face-to-face. Don't let that DJ you booked ruin your grand entrance because they're late coming in from out of town!
They work together
Working together as a team makes weddings run seamlessly. Outer Banks wedding pros know one another, are a tight-knit community, and are always working together (often daily). With so many moving parts behind the scenes on your wedding day, it's not when something arises, but how it's handled when it happens. Our vendors take great pride in their ability to work together without interrupting your day. 
They know the weather patterns
Weather is the one thing that no person has any control over, but that does not mean it will ruin your wedding day. Outer Banks vendors know the best sources to trust when monitoring the quick-moving weather patterns common to our area. Last minute changes can vary from moving your entire event inside or simply ensuring umbrellas are handy. Our vendors know that some areas are only accessible by 4×4, and they are prepared for changes in terrain and tides caused by coastal weather. Let them help you establish a backup plan that you'll be sure to love.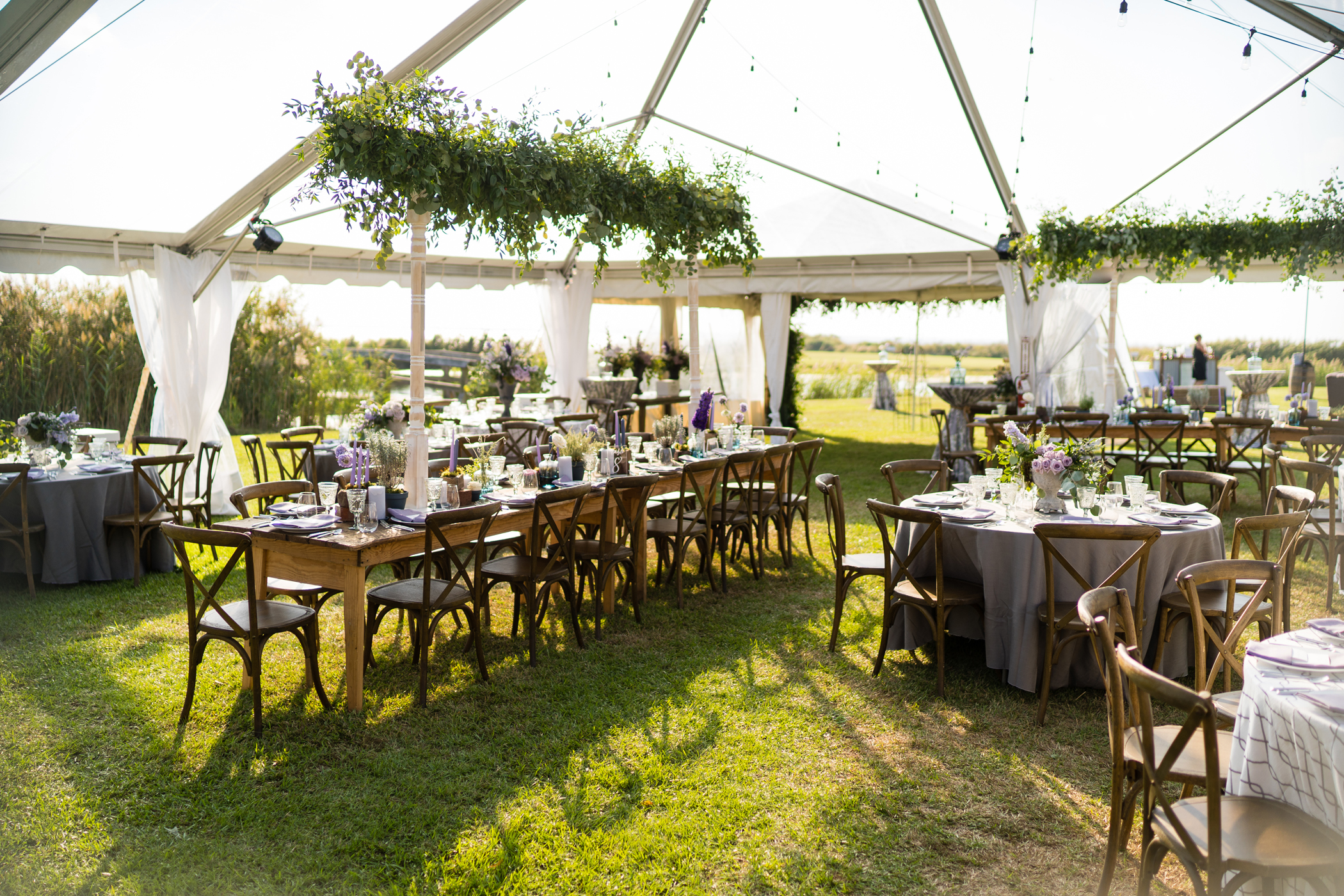 Now, before securing your vendors and venues, begin to envision your Outer Banks Wedding, make plans to attend the Outer Banks Wedding Weekend in early March or OBX Wedding Fest in late August to gather inspiration, meet with vendors face-to-face, and score savings, read up on how to obtain a marriage license, and enjoy every moment of the process!
PHOTOS:
1 – Natalie Heim Photography | 2 – Sarah D'Ambra Photography | 3 – Matt Lusk Photography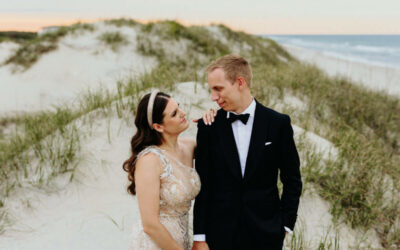 An elegant coastal wedding with understated tropical elements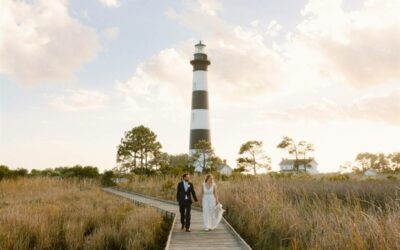 An intimate ceremony at Bodie Island Lighthouse followed by a romantic oceanfront reception with modern autumnal details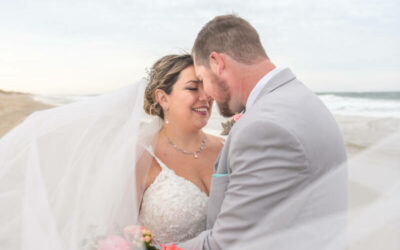 A beachy meets elegance wedding at Haven on the Banks in Nags Head featuring a pink and seaglass color palette