Let's face it… if you have been to Duck, North Carolina, you've probably eaten at Red Sky Cafe or NC Coast Grill and Bar. And if you have, you probably had an amazing and memorable meal thanks to the chefs and staff at each of Chef Wes Stepp's restaurants. Red Sky Catering, Stepp's catering offshoot, is no different. We're thrilled to have them as a Gold sponsor for the Wedding Weekend + Expo!
"Food can make or break your event. When you look back on it, you want to make sure people remember just how mouth-watering and fresh the food was, and how much of a great time they had because of it."
There's a reason they've been in the catering business for over 16 years! The food and the service you will receieve with Red Sky is top-knotch… it's creative cuisine service with professional southern hospitality.
Their experienced team provides all levels of service – from drop offs, personal chefs, buffets, family style, to plated meals. 
Buy your tickets and have multiple opportunities to meet with Red Sky this weekend. Their restaurant NC Coast is our host venue for Friday's Welcome Party from 5-8pm (ticket holders can come to redeem their wristbands and swag for faster entry into the Expo!), at Expo on Saturday, at multiple locations on Sunday's Wedding Tour! 
Photos by Brooke Mayo Photographers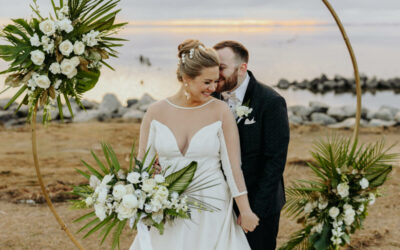 We adore a winter wedding on the Outer Banks, and this glitzy celebration brings all the fun and glam to the Whalehead Club venue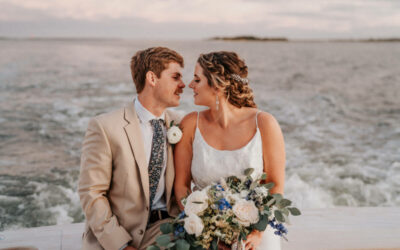 This couple gathered inspiration from the coastline and surrounding landscape to create a gorgeous and elegant coastal occasion.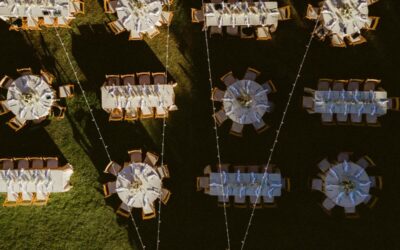 Learn more about Ocean Atlantic Event Rentals, a valued and longtime member of the Outer Banks Wedding Association!