We can consider METRO Rental an Outer Banks wedding industry mainstay, as they've been offering equipment rentals since 1990.
METRO has played a big part in countless celebrations, and we are thrilled to have them as a Gold Sponsor for this year's Wedding Weekend and Expo on March 4-5th.
Even though they've helped thousands of couples, each Outer Banks wedding is special to them.
"An Outer Banks wedding is characterized by highlighting the natural beauty whether it be ocean views or sound side sunsets. Outer Banks weddings bring the home town feel by utilizing a tight knit crew of vendors, showcasing the very best parts of our home to create the dream wedding."
In 2023, they are most looking forward to seeing new trends in style and design as well as getting to know all their new client's who each bring a personalized spin to each event.
When it comes to booking with METRO, they advise clients to begin assembling a rental wishlist for their chosen venue, or even if they are looking to compare necessities for different ones. This way they can have a realistic idea of the total cost and begin to assess what items they may or may not need or which venue is better suited for them.
"We are more than happy to help and love to get know each of our clients' styles to help tailor their wedding to them," says METRO.
Purchase your tickets now and have multiple opportunities to meet with their team during the weekend. They'll be inside the Pavilion at Saturday's Expo and their showroom in Kill Devil Hills will be open for Sunday's Wedding Tour where you can see samples and more details of their rental catalog.
Photos by Kasey Powell Weddings, Katie Ludolph Photography, Ryan and Rach Photography, Sarah D'Ambra Photography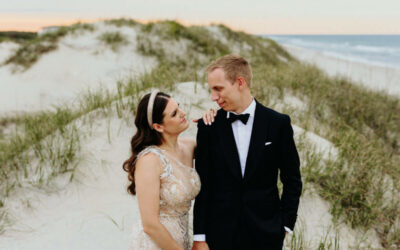 An elegant coastal wedding with understated tropical elements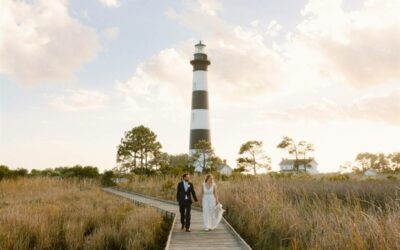 An intimate ceremony at Bodie Island Lighthouse followed by a romantic oceanfront reception with modern autumnal details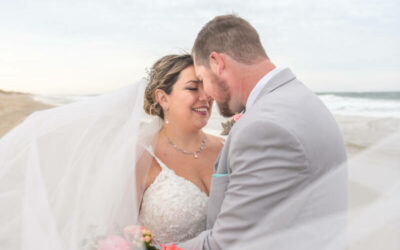 A beachy meets elegance wedding at Haven on the Banks in Nags Head featuring a pink and seaglass color palette