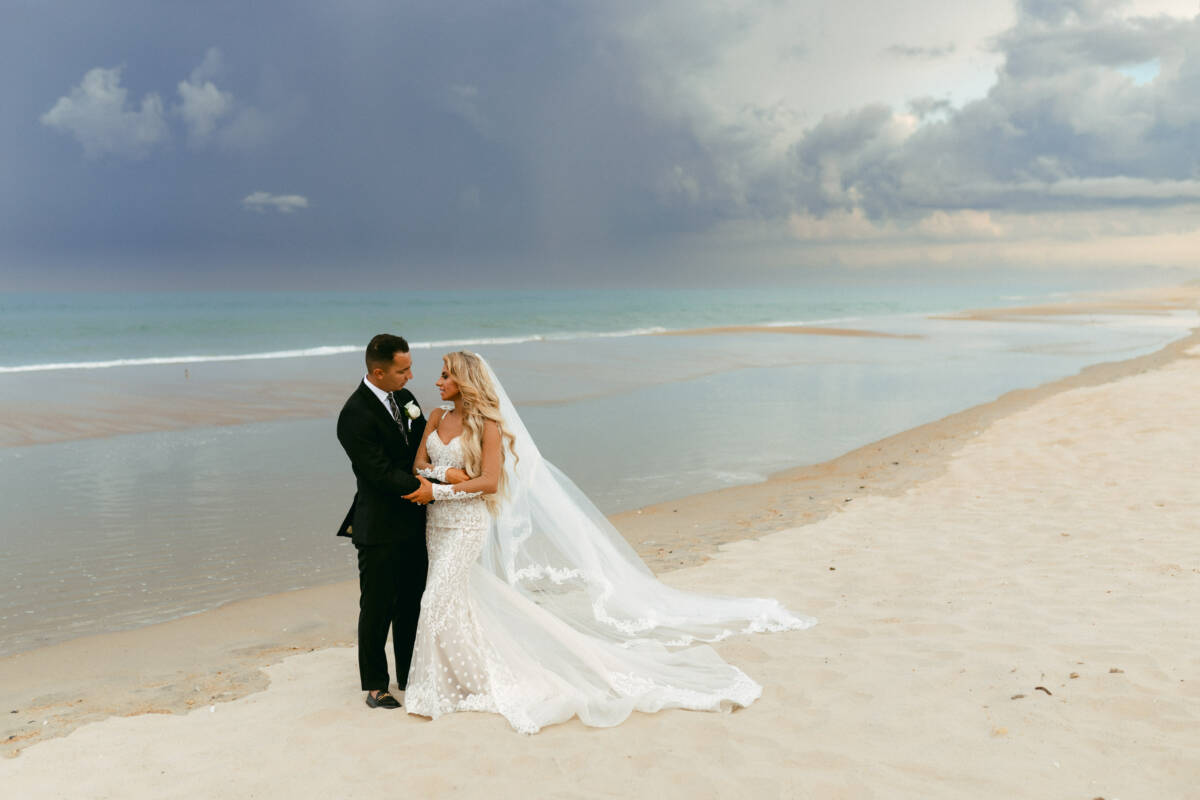 This intimate beach wedding was FULL of glam! The couple wanted a small wedding with a formal vibe. They chose a neutral color palette and added pops of gold to achieve an upscale look. With a jaw-dropping flower arch, translucent chairs, and cafe lights strung over the pool, Madison and Nate's wedding is oozing with elegance. They spent the evening dancing, laughing, and crying the happiest tears with their closest friends and family.
This wedding is featured in the 2023 issue of Outer Banks Weddings magazine.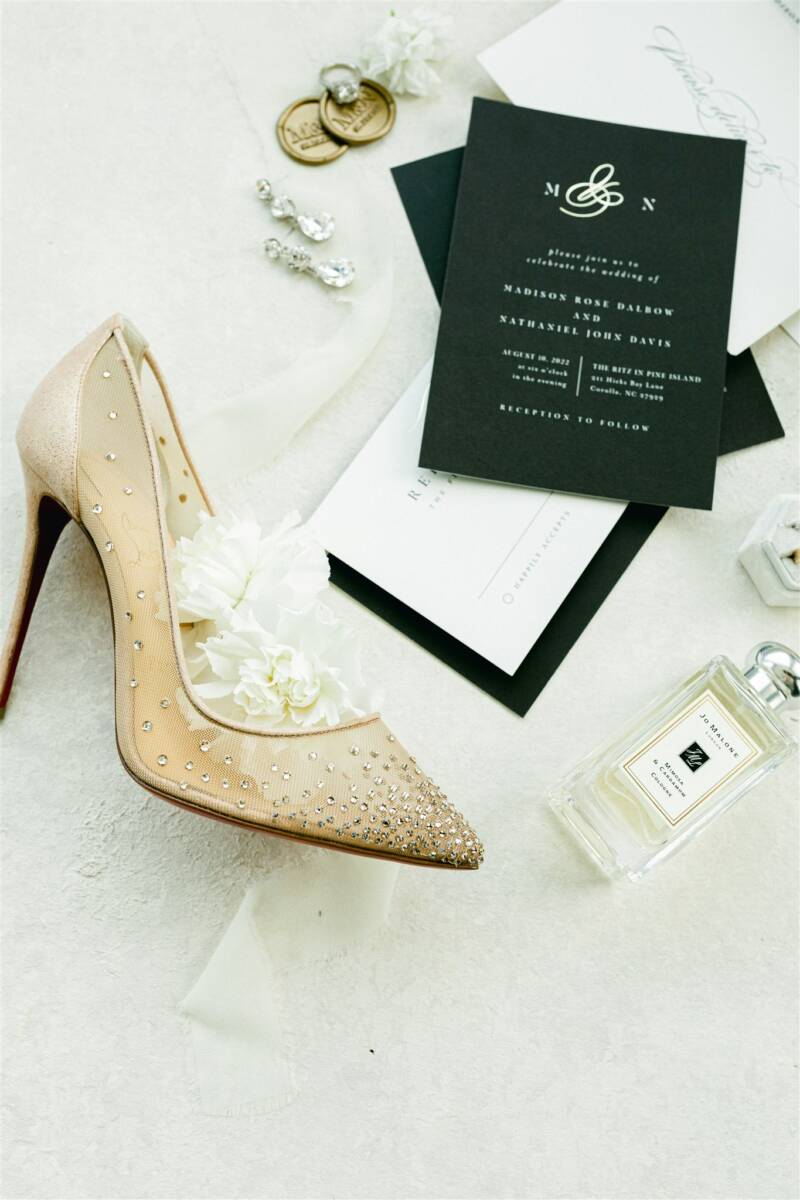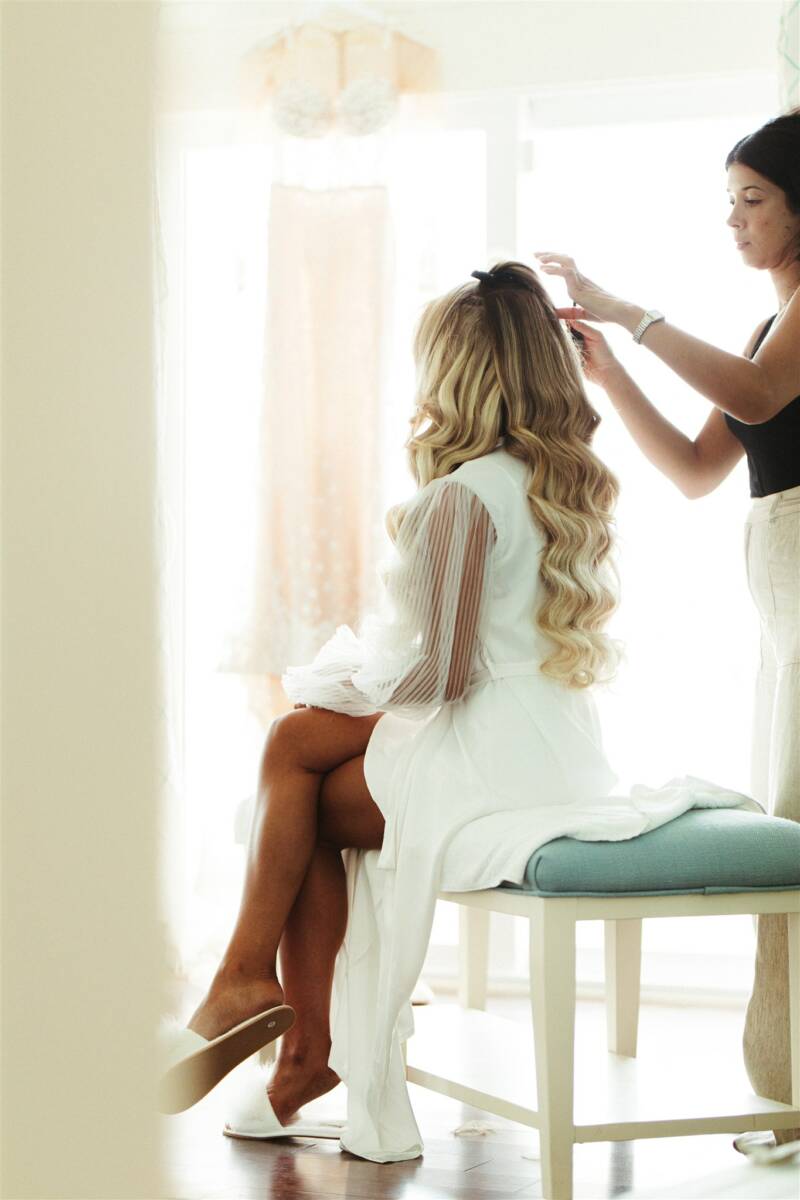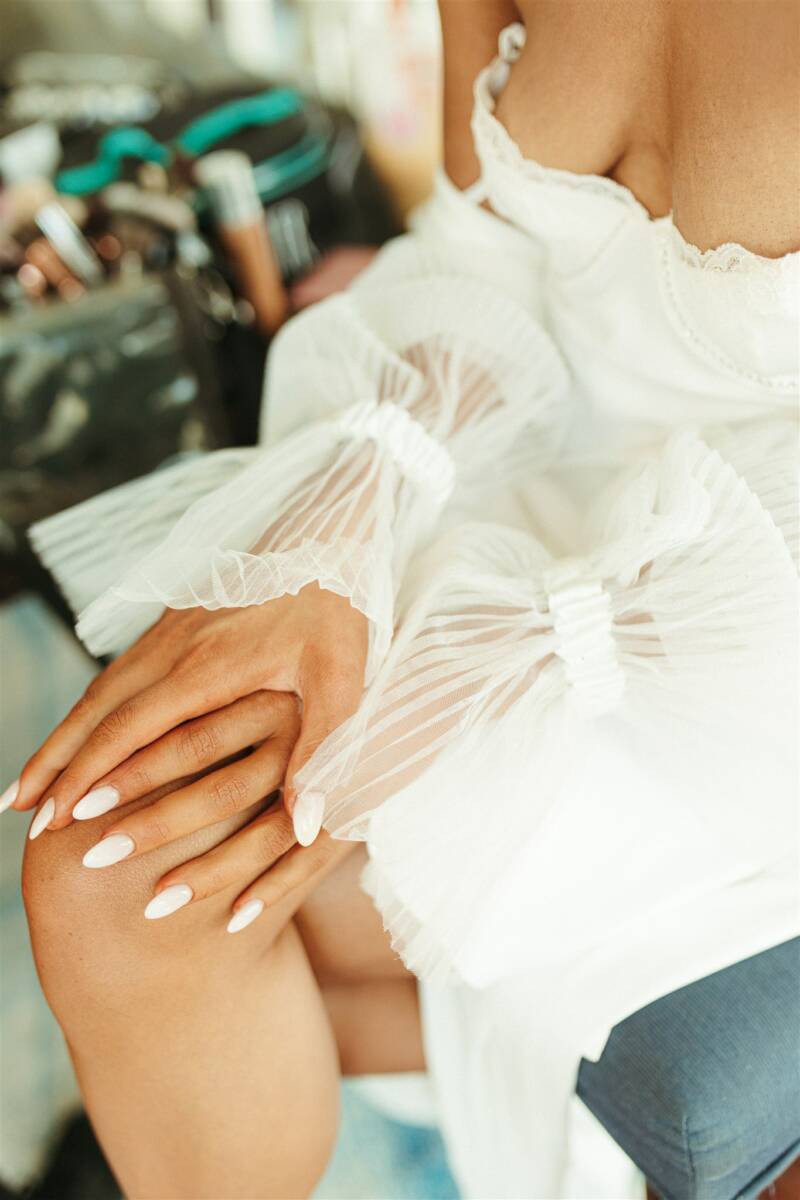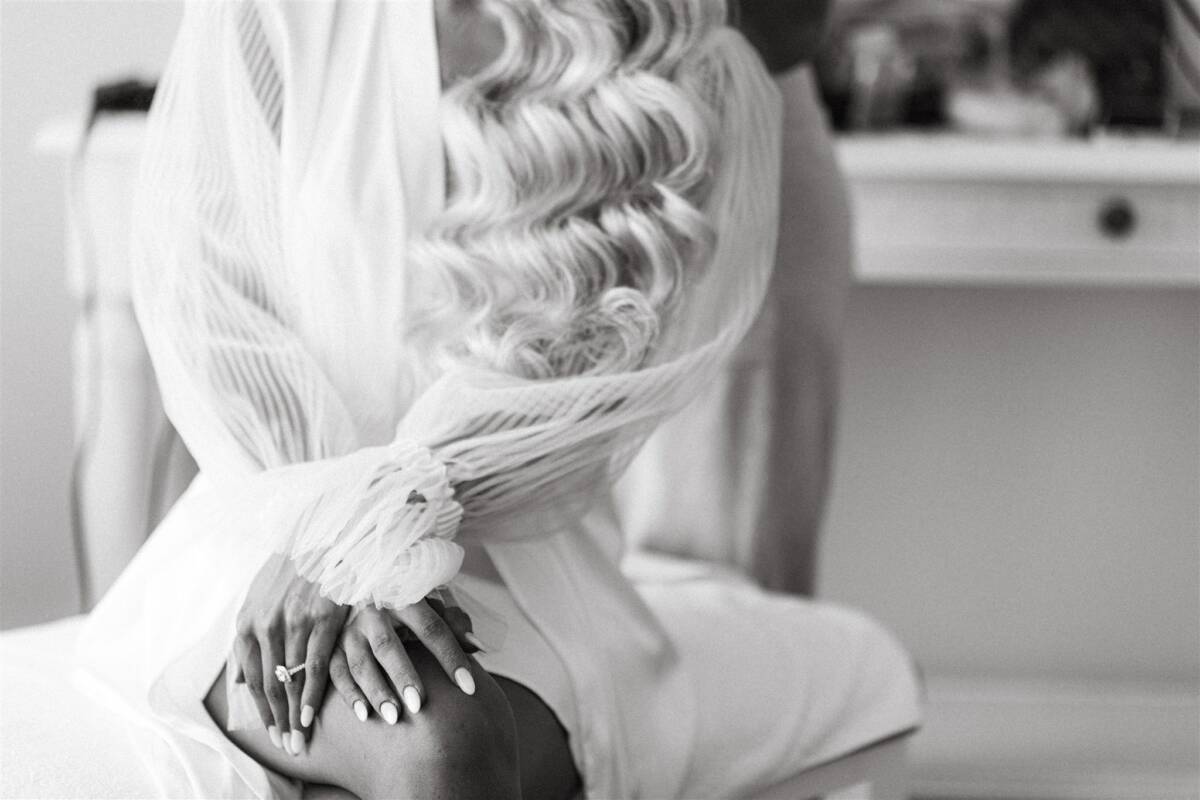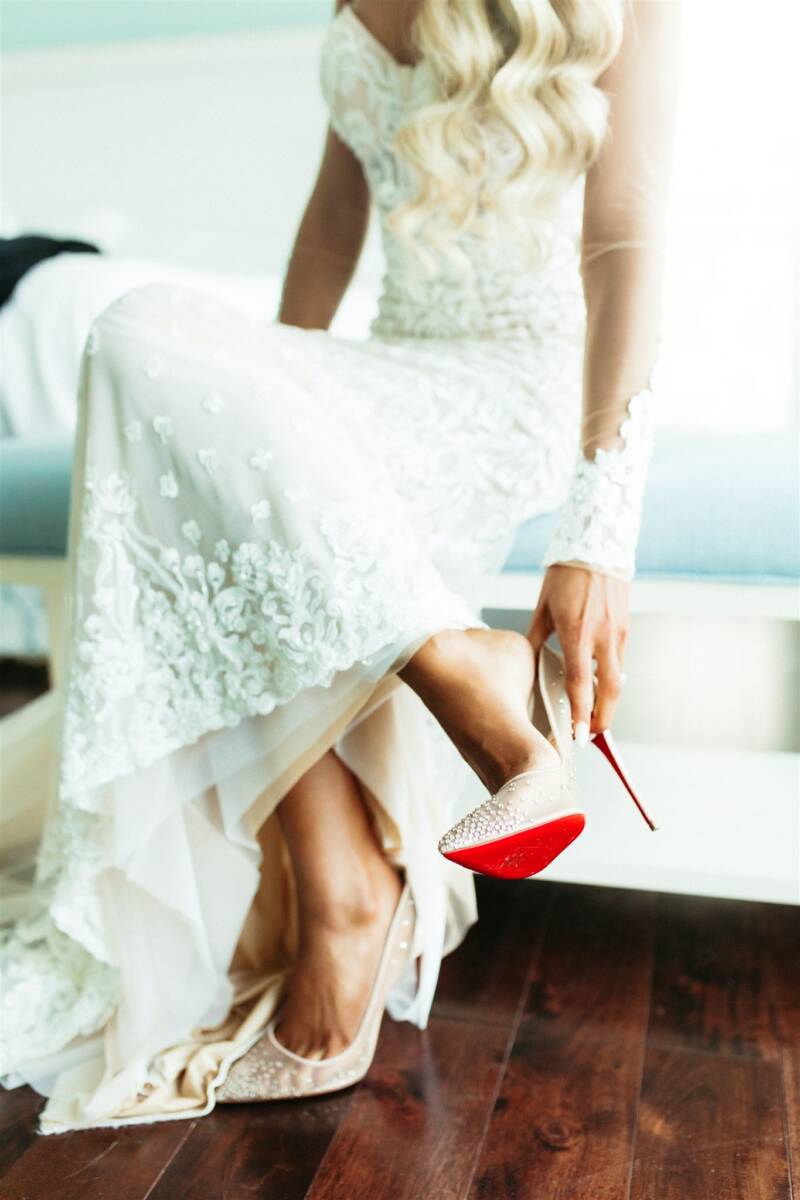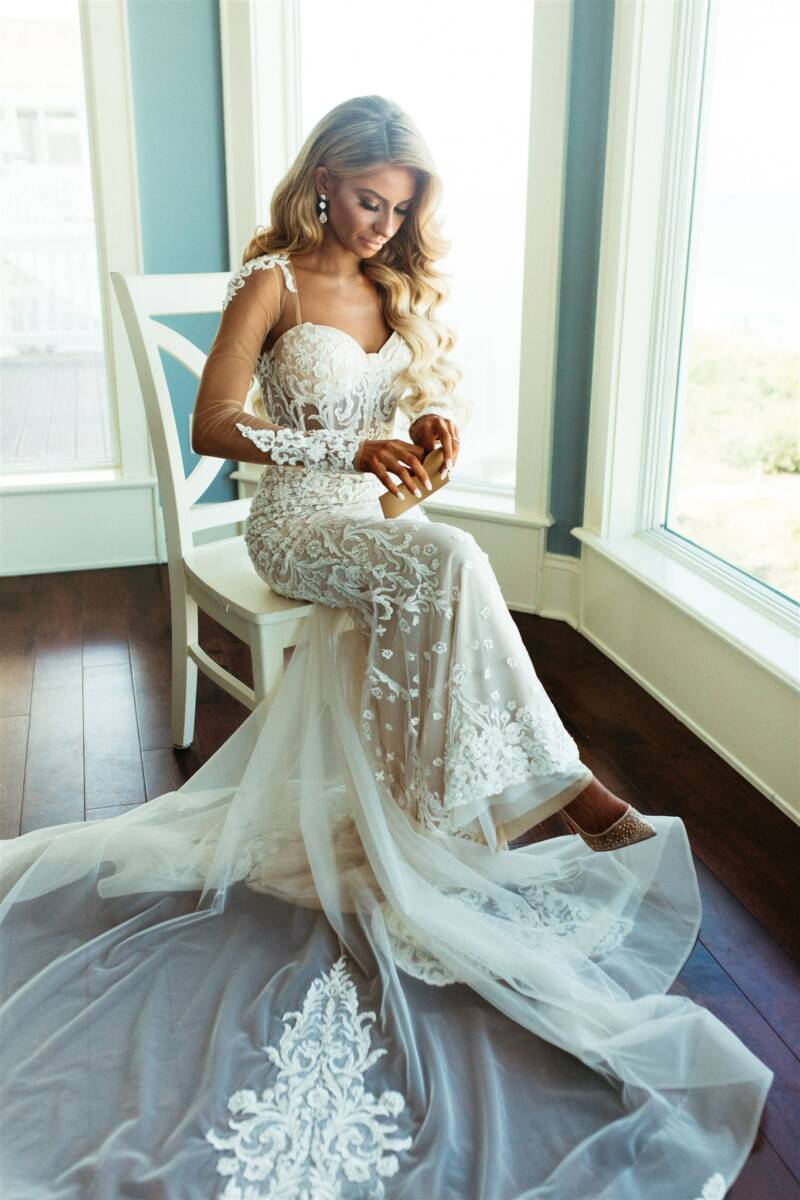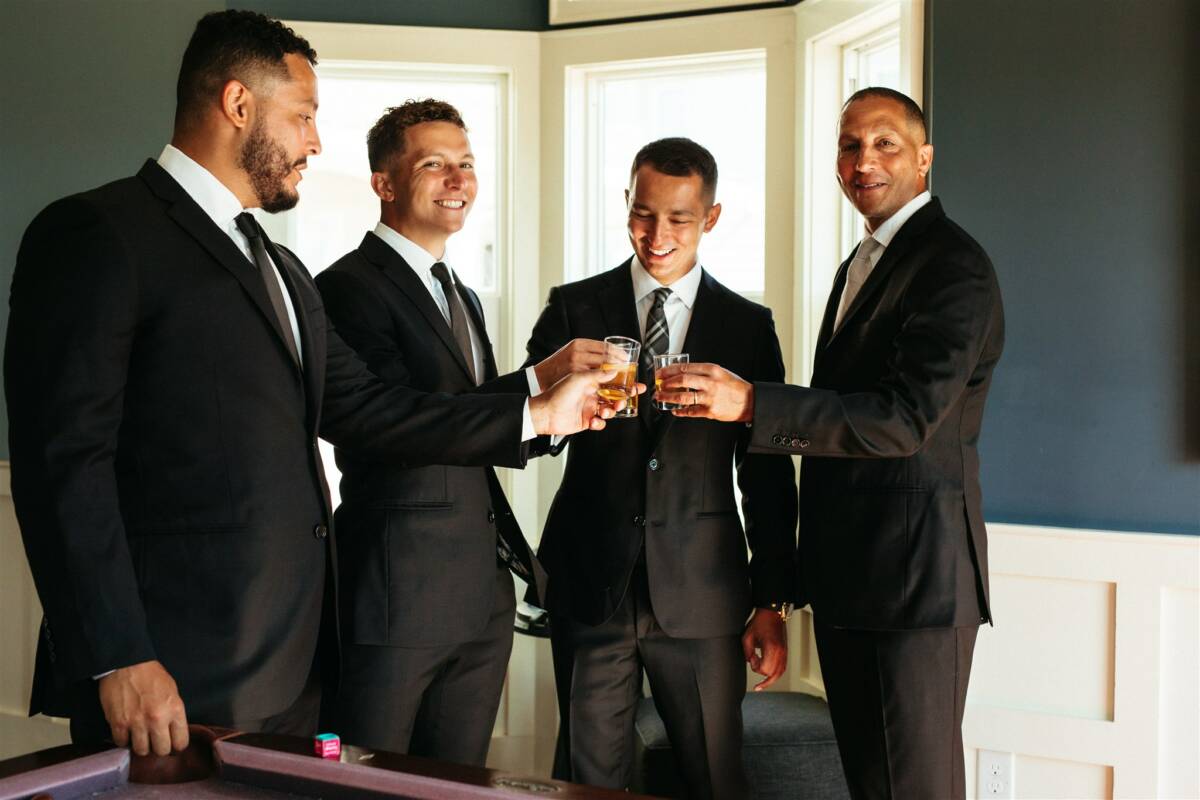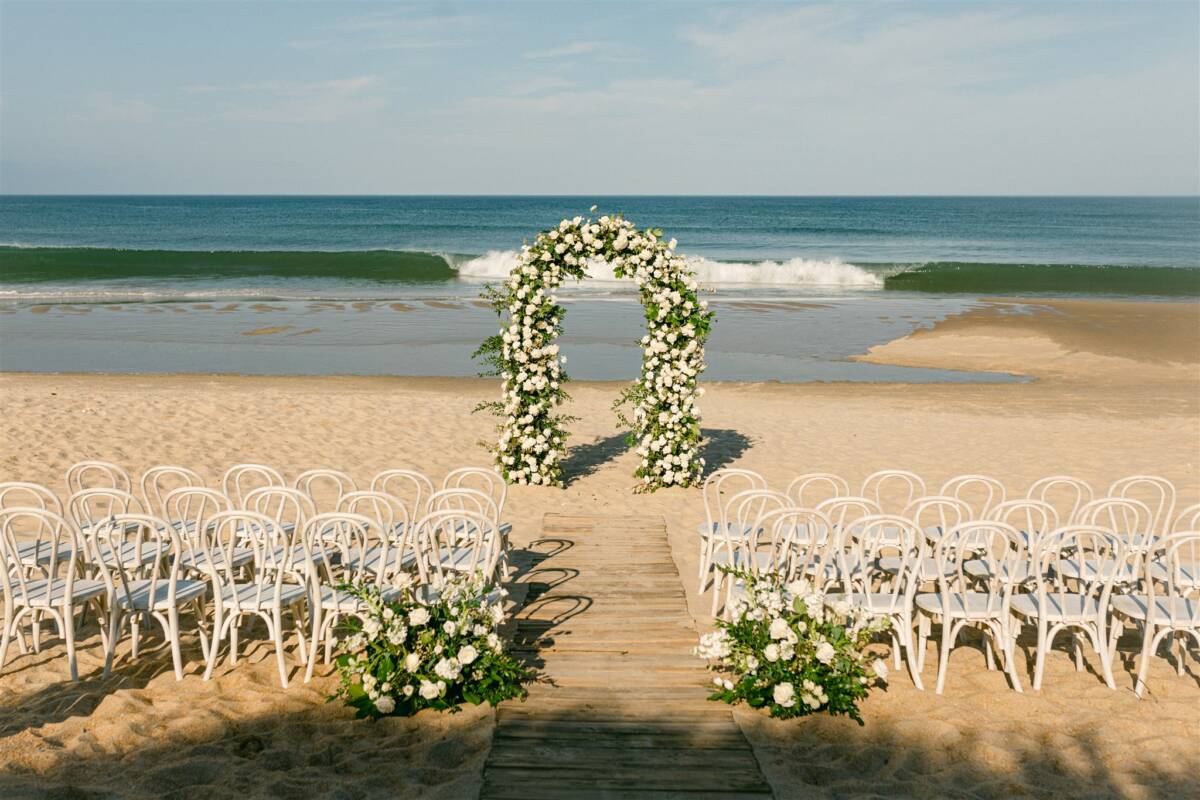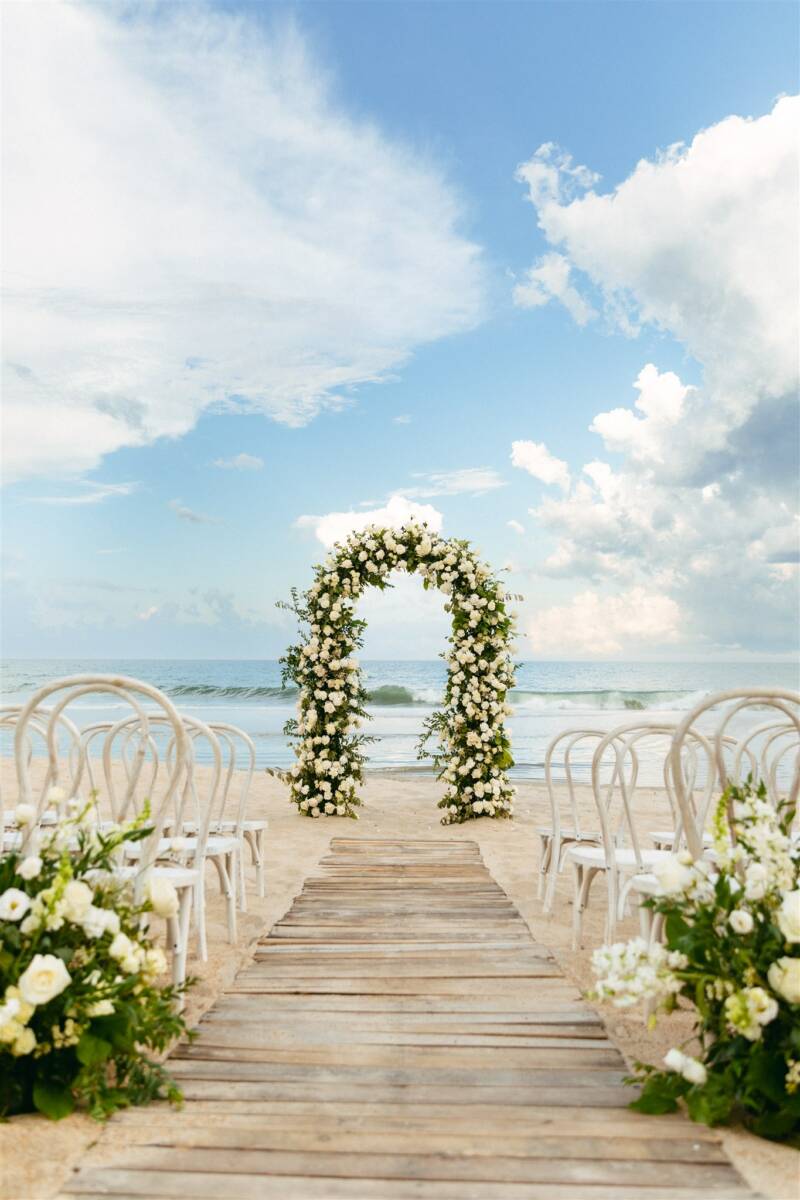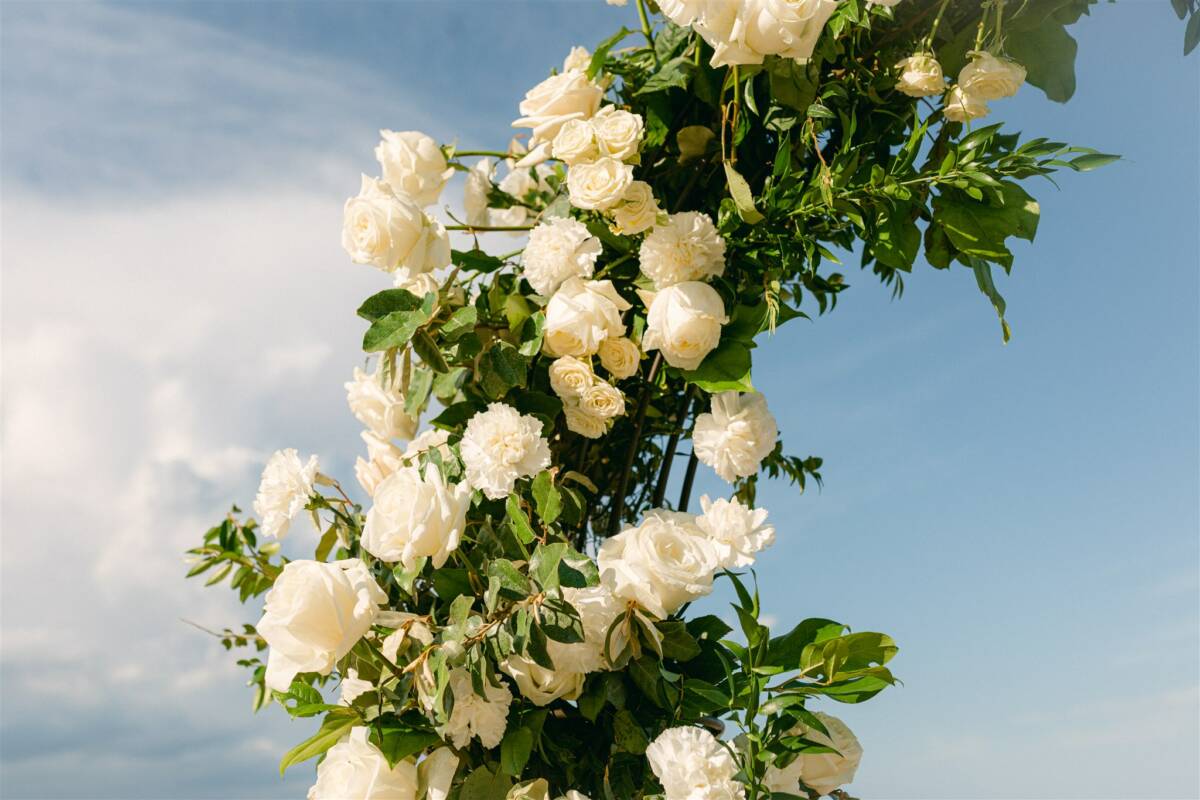 "We loved the idea of having a vacation and wedding all in one, and will cherish the amazing memories we made at that house forever. (We are already planning to go back for anniversaries!) It was incredible to watch our vendor team transform the home into our dream wedding venue!"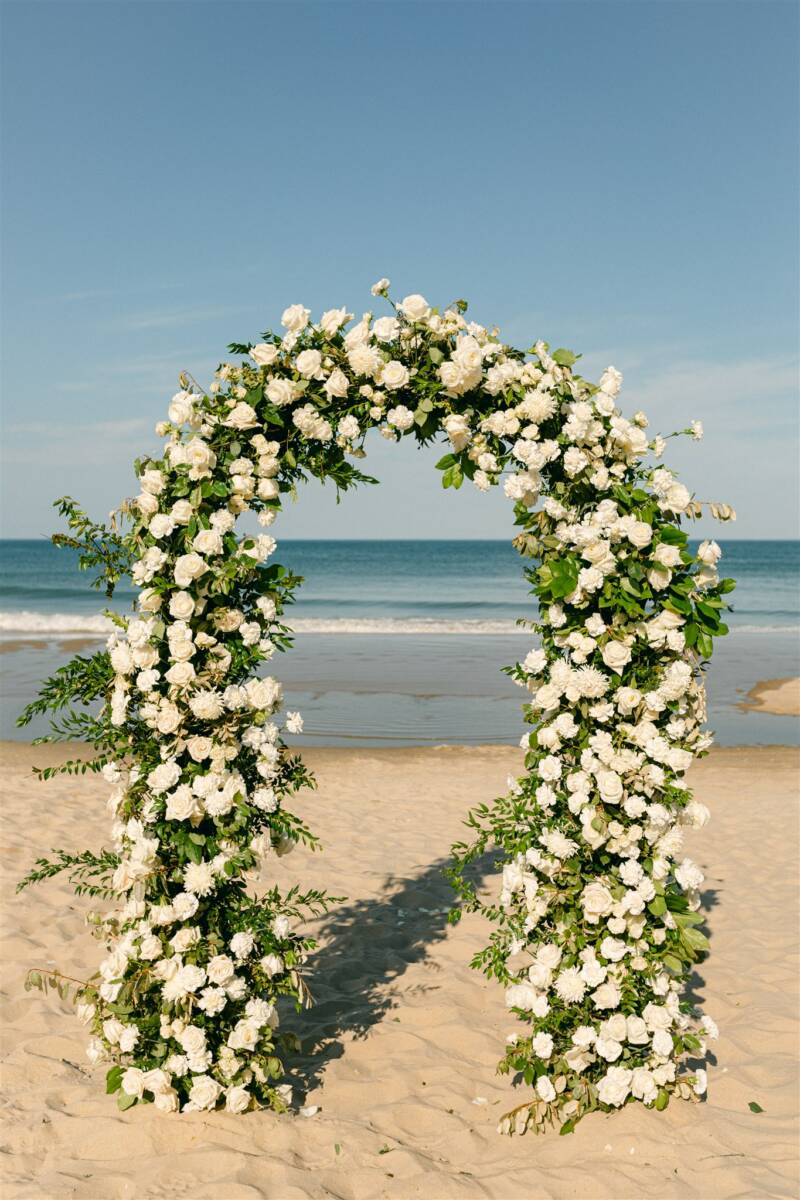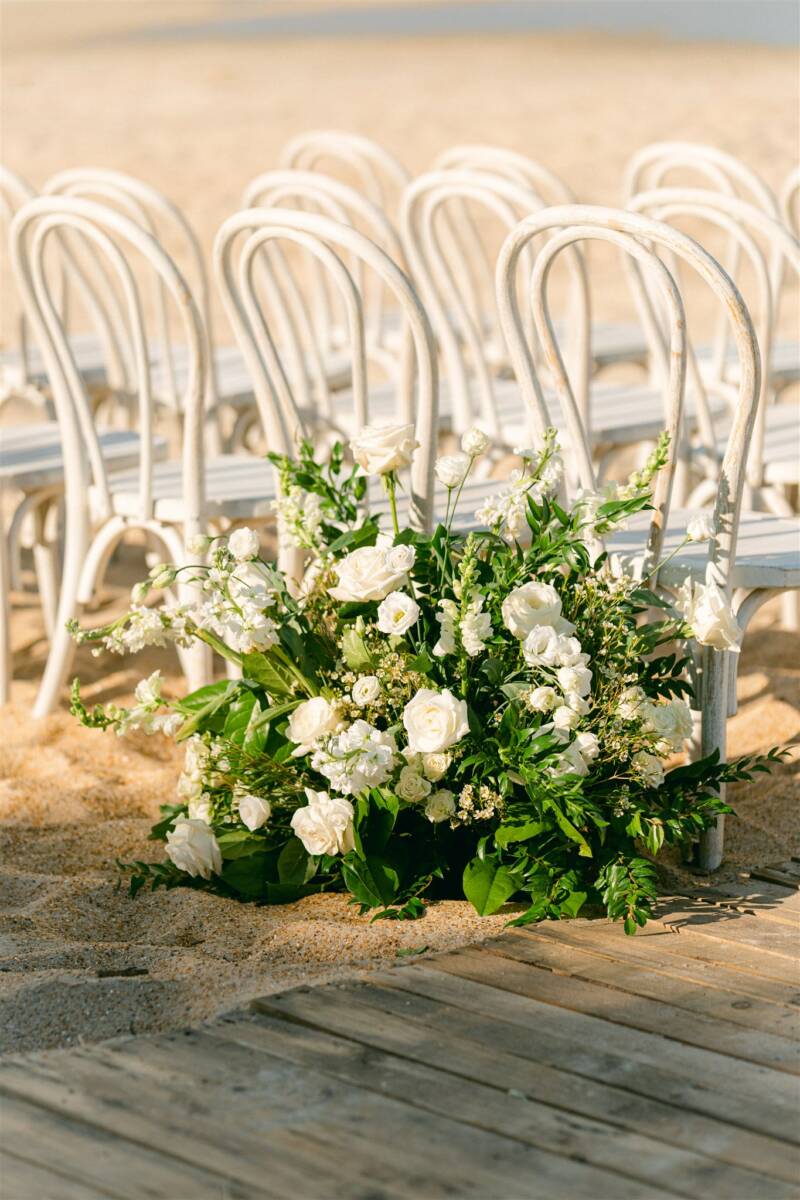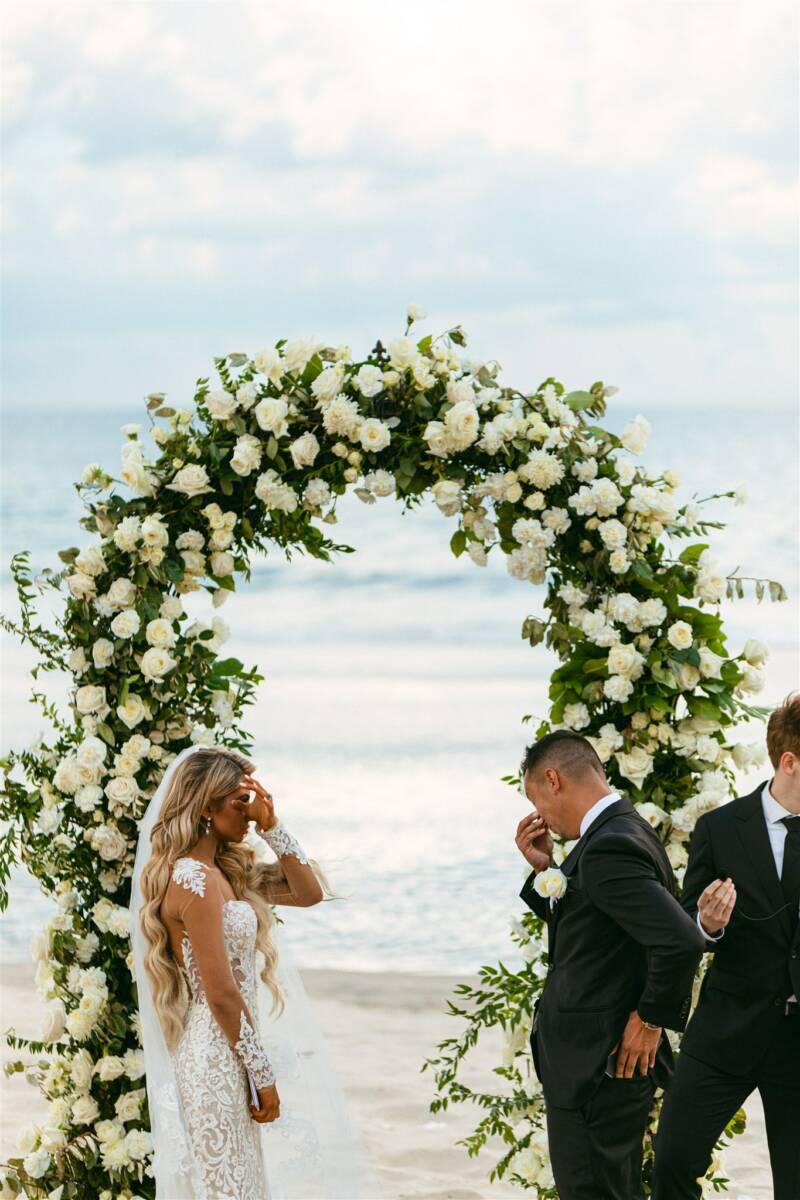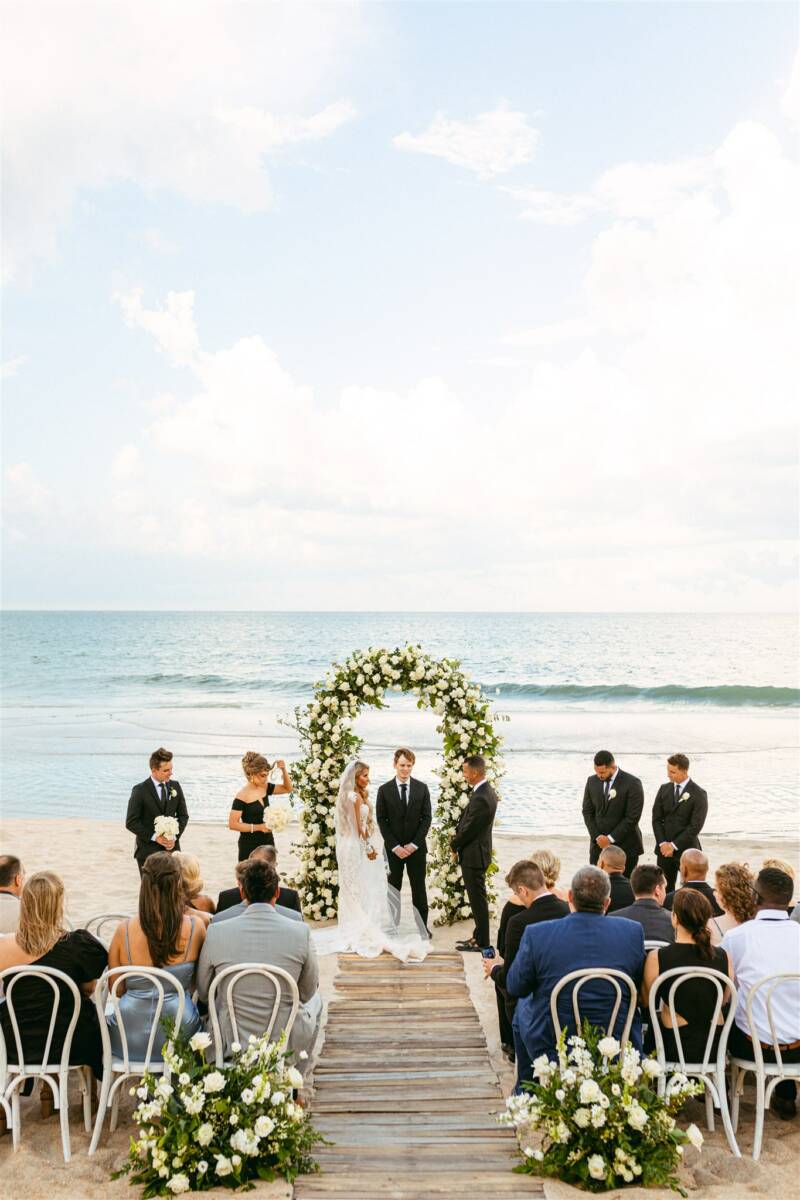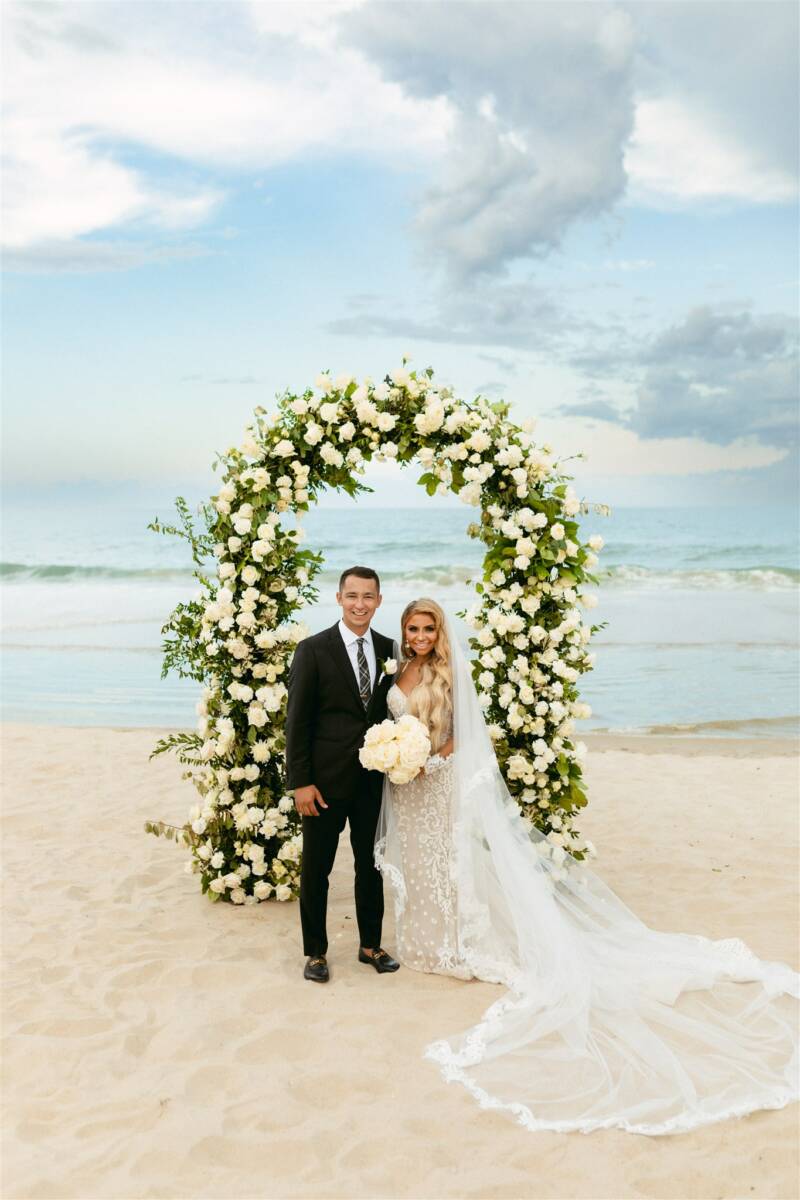 To say the Outer Banks was perfect for our special day is a vast understatement. Nate and his family had been vacationing in the Outer Banks since he was a child.
We loved that we could have a "wedding week" as opposed to a "wedding day" at the most beautiful event home, and were so thankful to find a location that felt like paradise but was with in driving distance for our guests. We truly believe the OBX Gods were on our side that day, as we had rain to our right and left, but stood under the most beautiful rainbow. In fact, we didn't have any rain until our last song, where we danced under the lightest drizzle. This gives us goosebumps to this day! Not only has the Outer Banks become our favorite place in the world, but the people have too. We could not have asked for a more INCREDIBLE team of vendors. They took every aspect of our vision and brought it to life more perfectly than we could have ever imagined. We could not have felt more relaxed and excited thanks to our team of OBX vendors, and truly would not have changed a thing. To all of our vendors, we are your biggest fans. Thank you all for sharing you talent with us on our favorite day.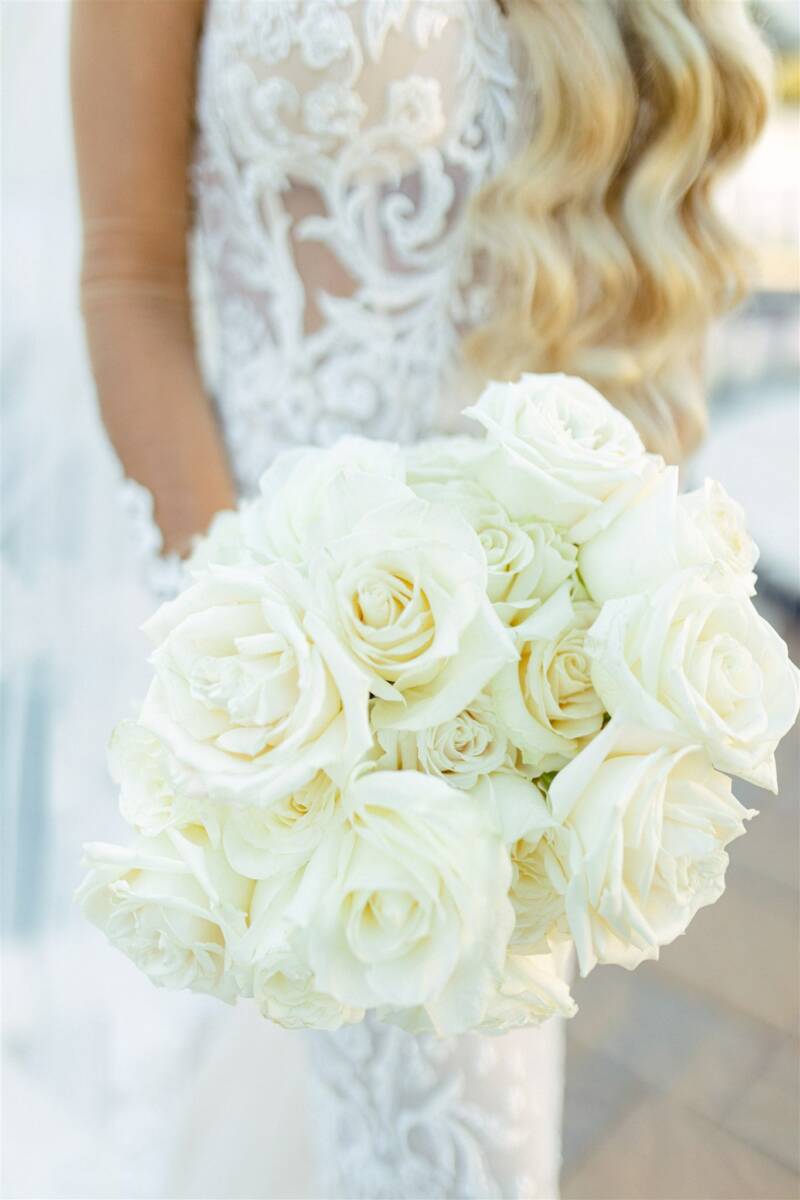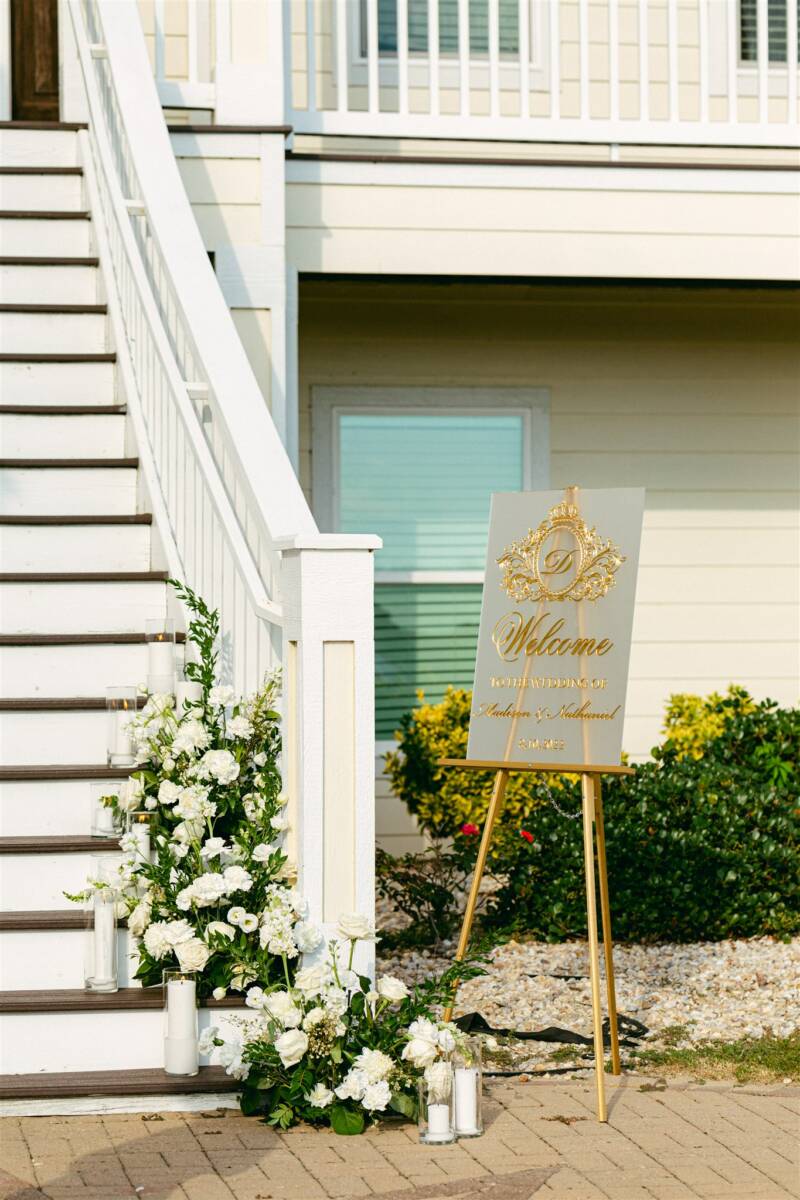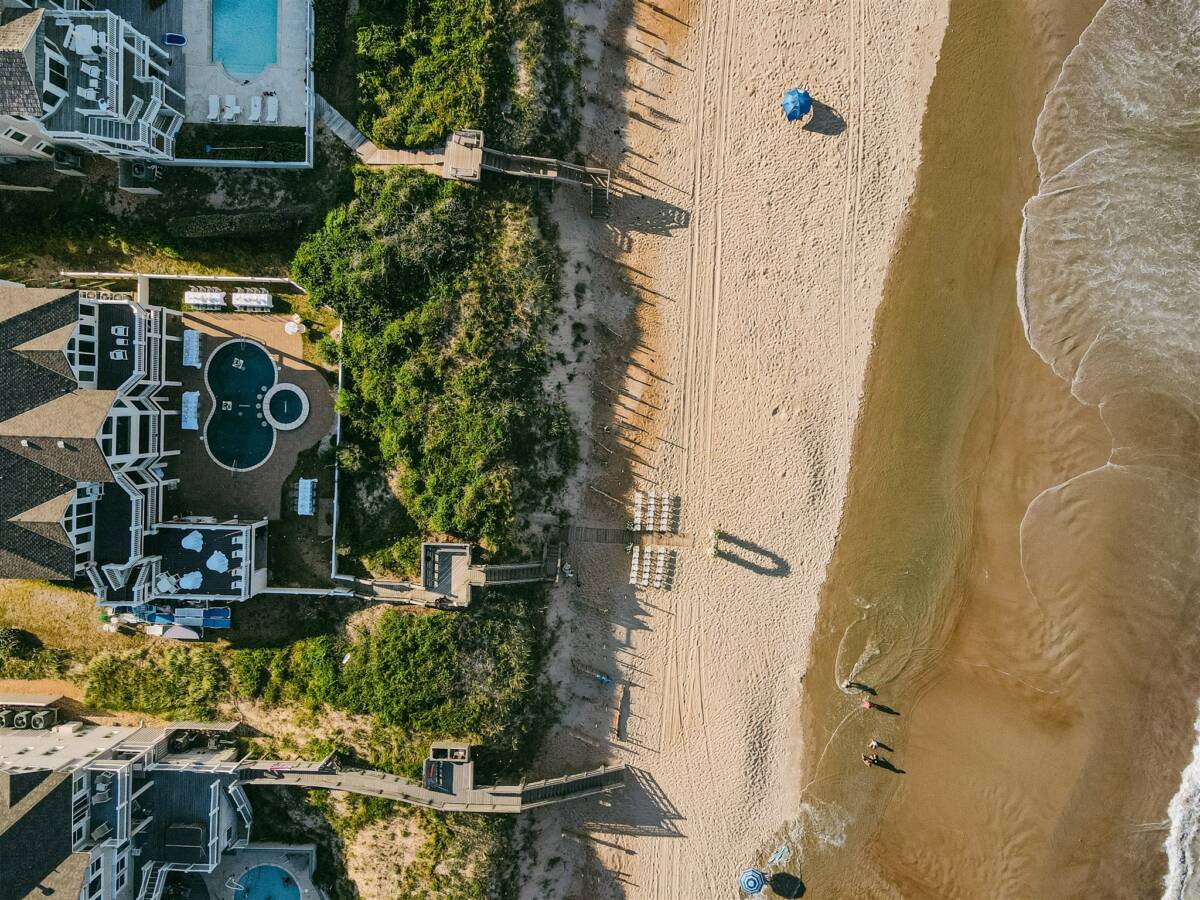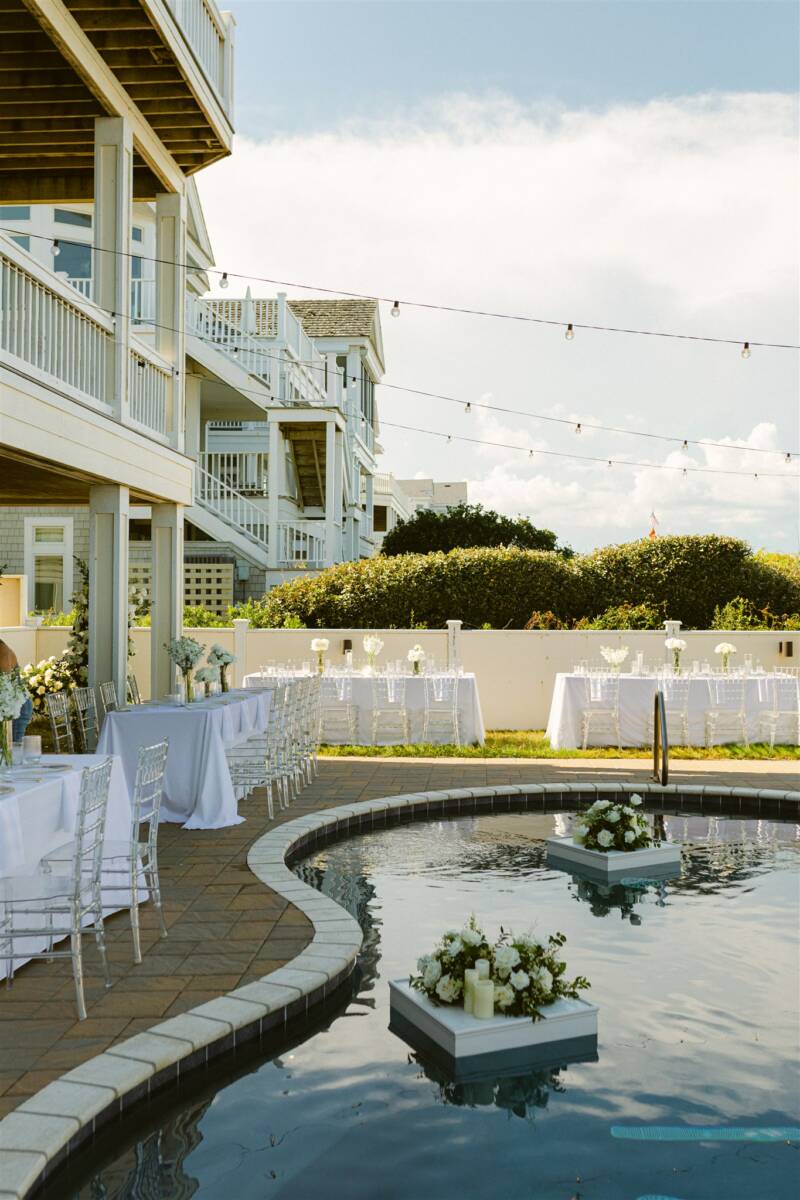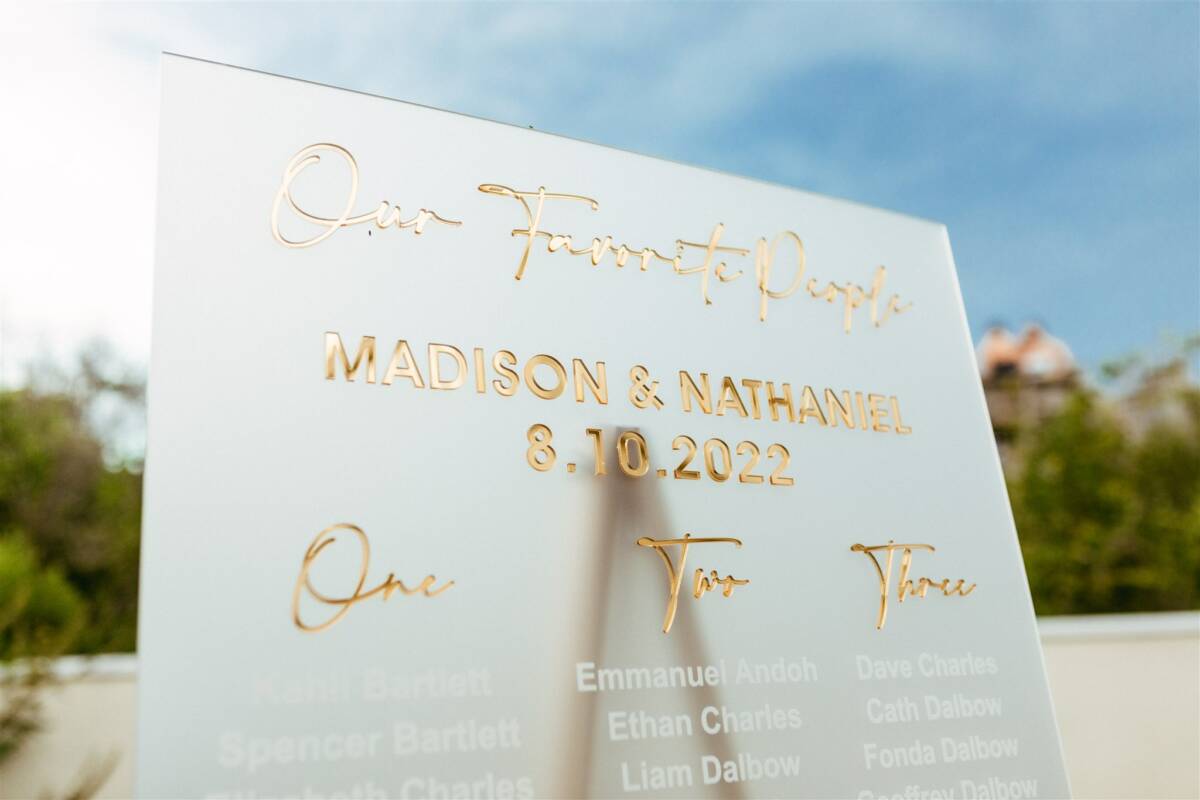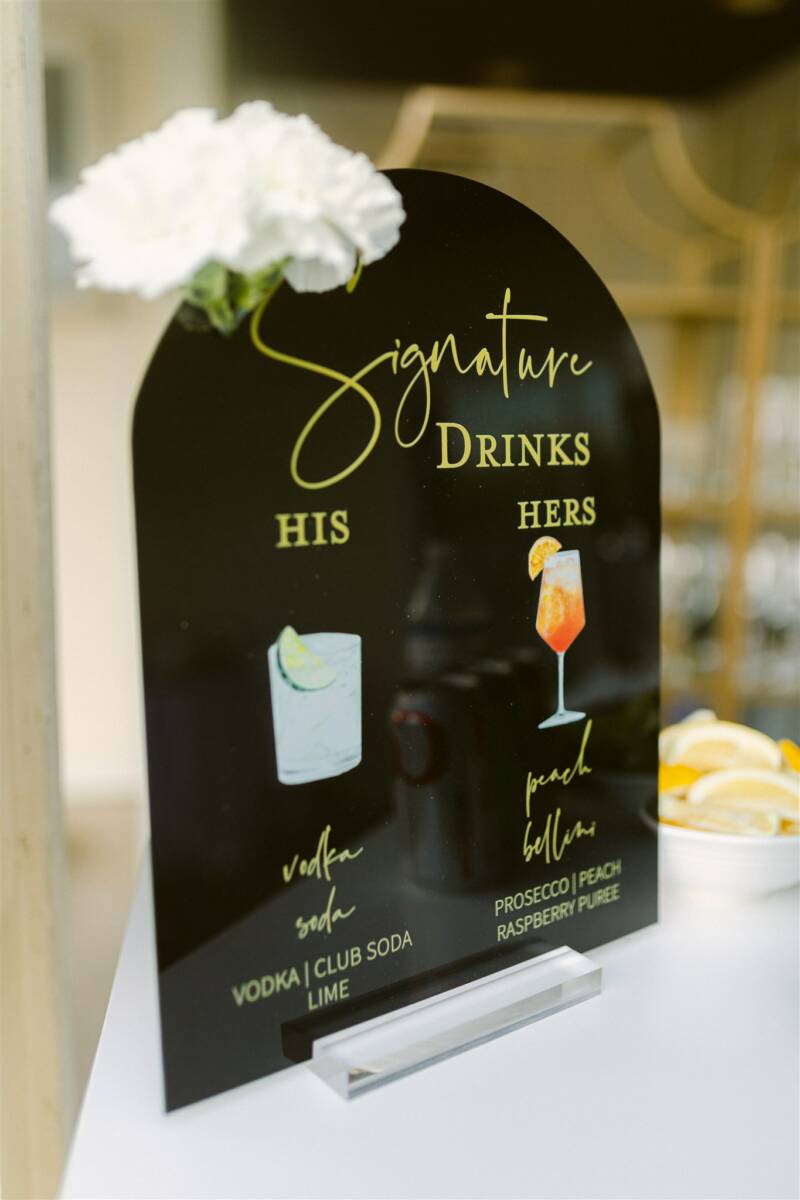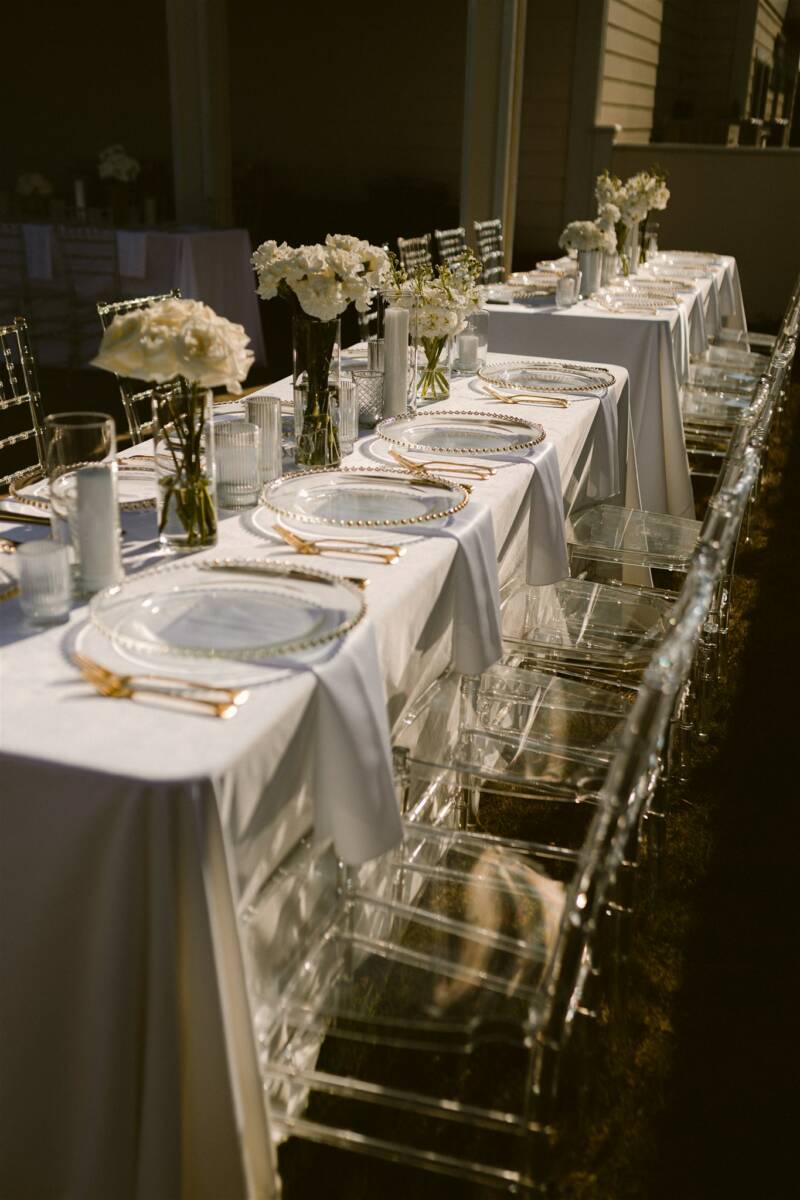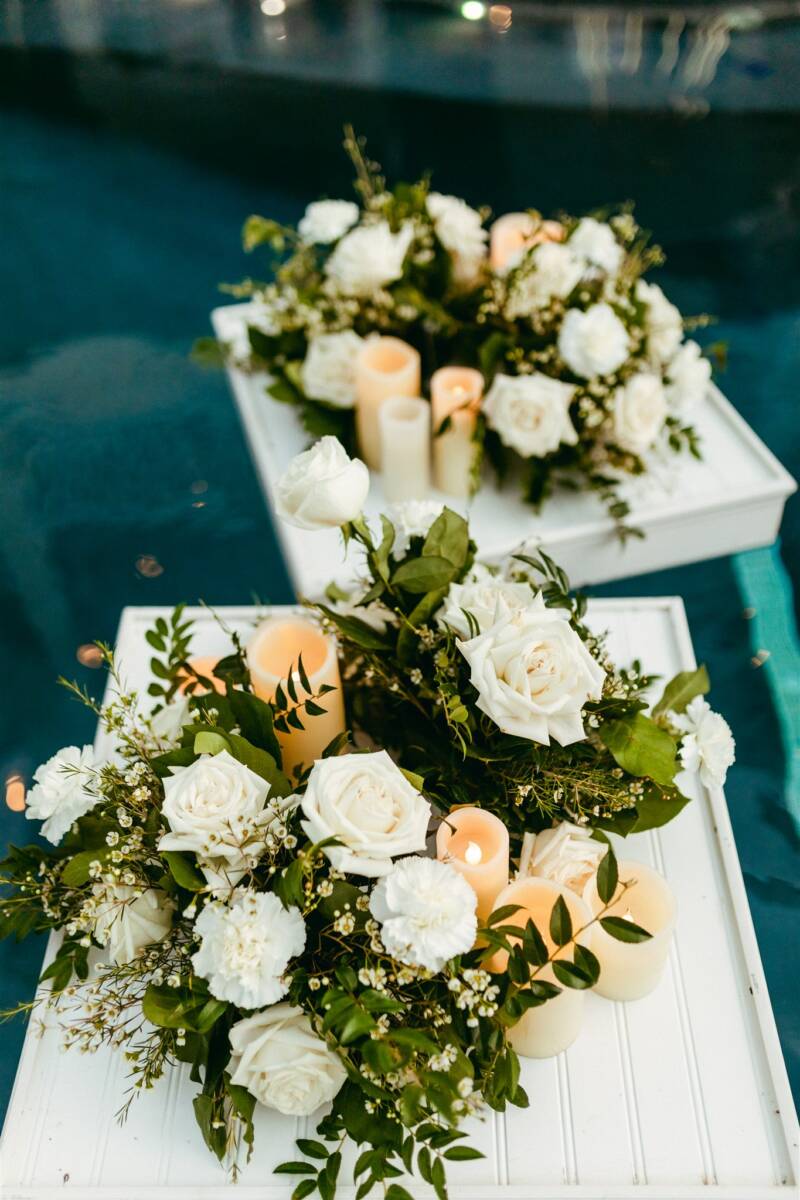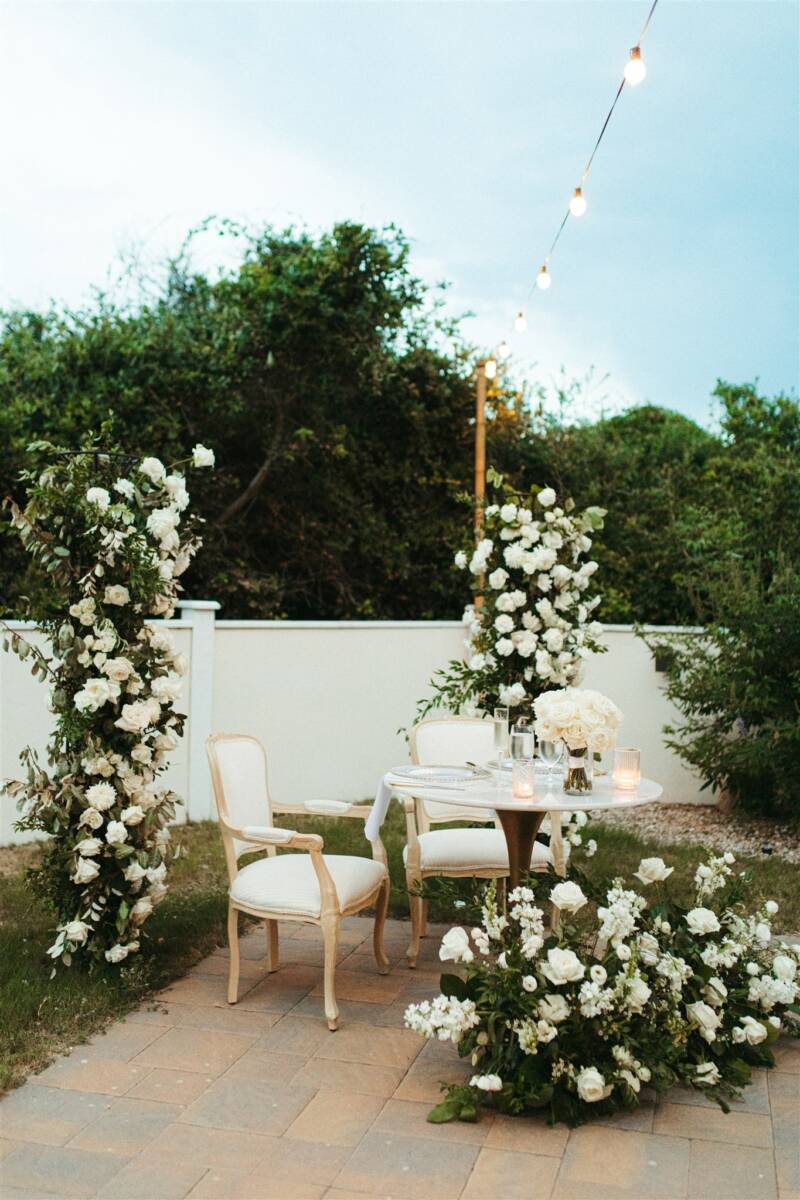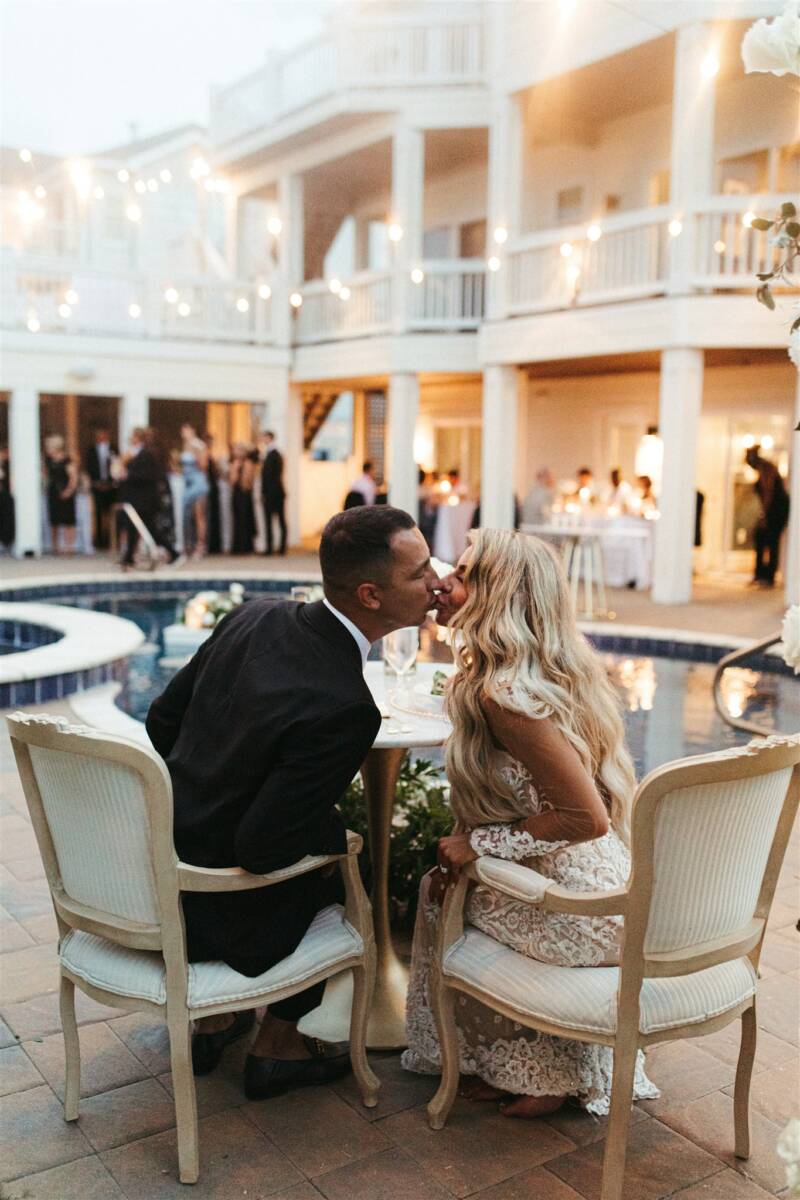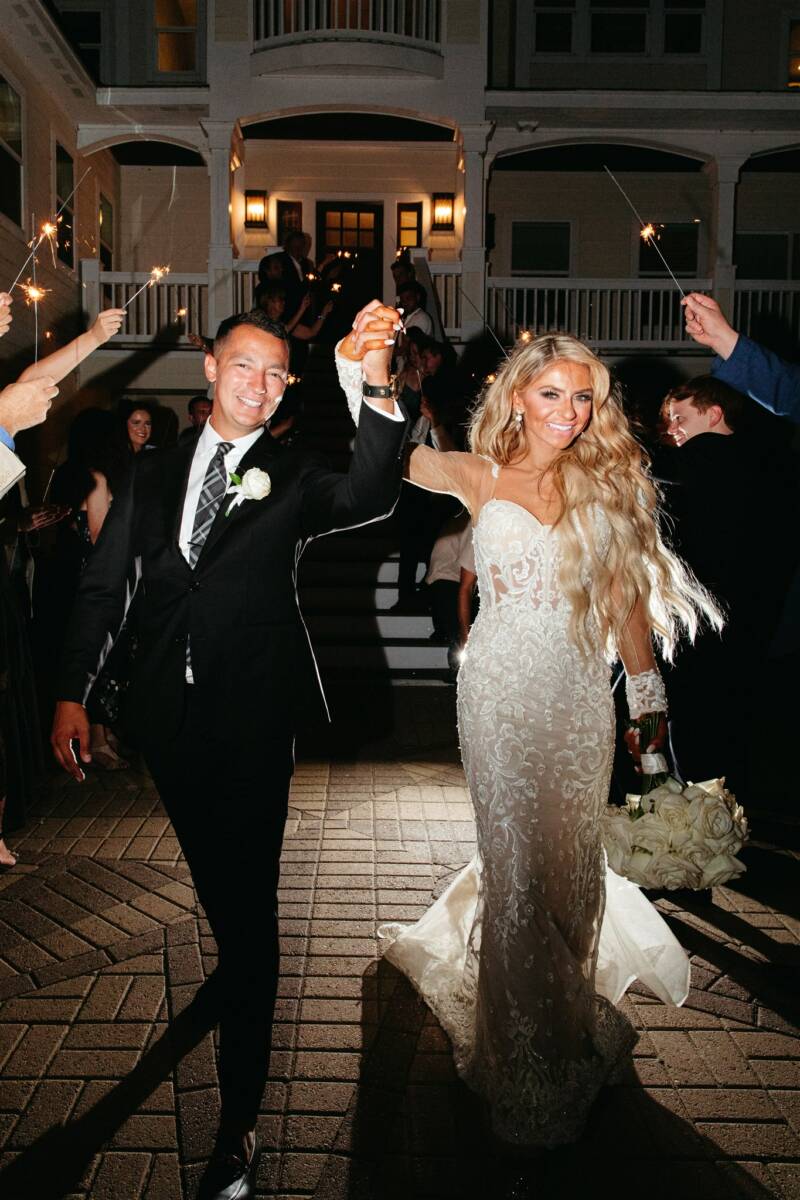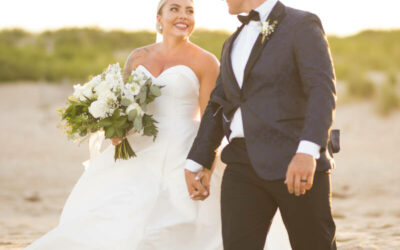 This wedding brings a classic, romantic elegance to a historic beach inn in Nags Head with all white roses and lush greenery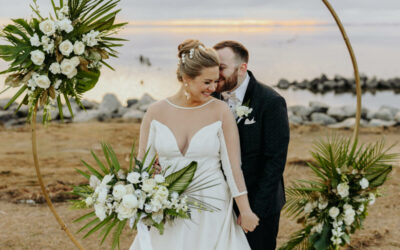 We adore a winter wedding on the Outer Banks, and this glitzy celebration brings all the fun and glam to the Whalehead Club venue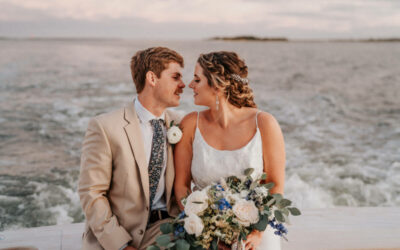 This couple gathered inspiration from the coastline and surrounding landscape to create a gorgeous and elegant coastal occasion.