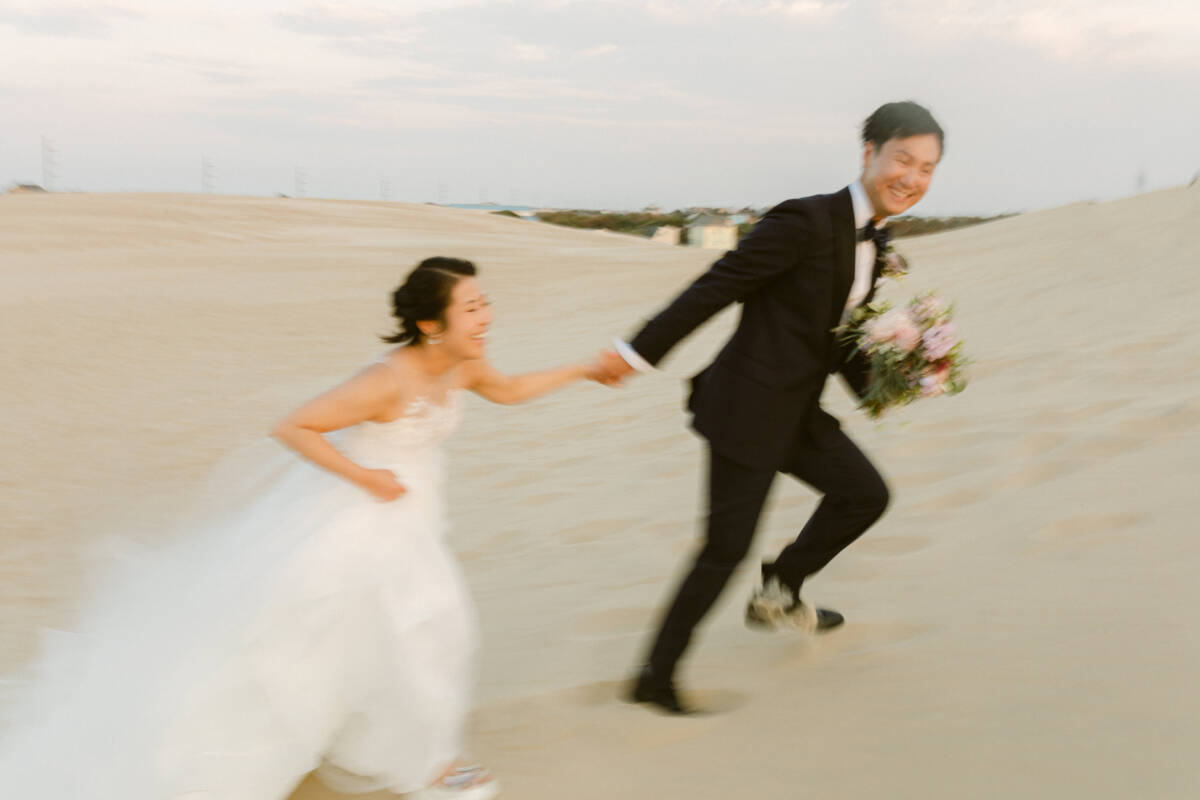 Lijia and Yanda wantedto showcase the intermixing of cultures intheir wedding, and we can't gloss over any detail! The couple elected to start off their celebration with Western traditions, and together they chose a pastel color palette for their florals and other details. It was important to them to also incorporate gold and red into their day–a must during any wedding, according to Chinese tradition. After their oceanfront ceremony and first dance under red lanterns by the pool, they hurried to Jockey's Ridge for stunning sunset portraits. When they returned for the reception, the bride changed into her Qipao, and the groom a red bowtie. To honor the many cultures represented by their guests, the couple had asked them to wear their own ethnic dress. They danced by the pool under the moon and relished in the most beautiful day. The following day, they dressed in traditional Chinese wedding outfits and took incredible portraits at Elizabethan Gardens. 
This wedding is featured in the 2023 issue of Outer Banks Weddings magazine.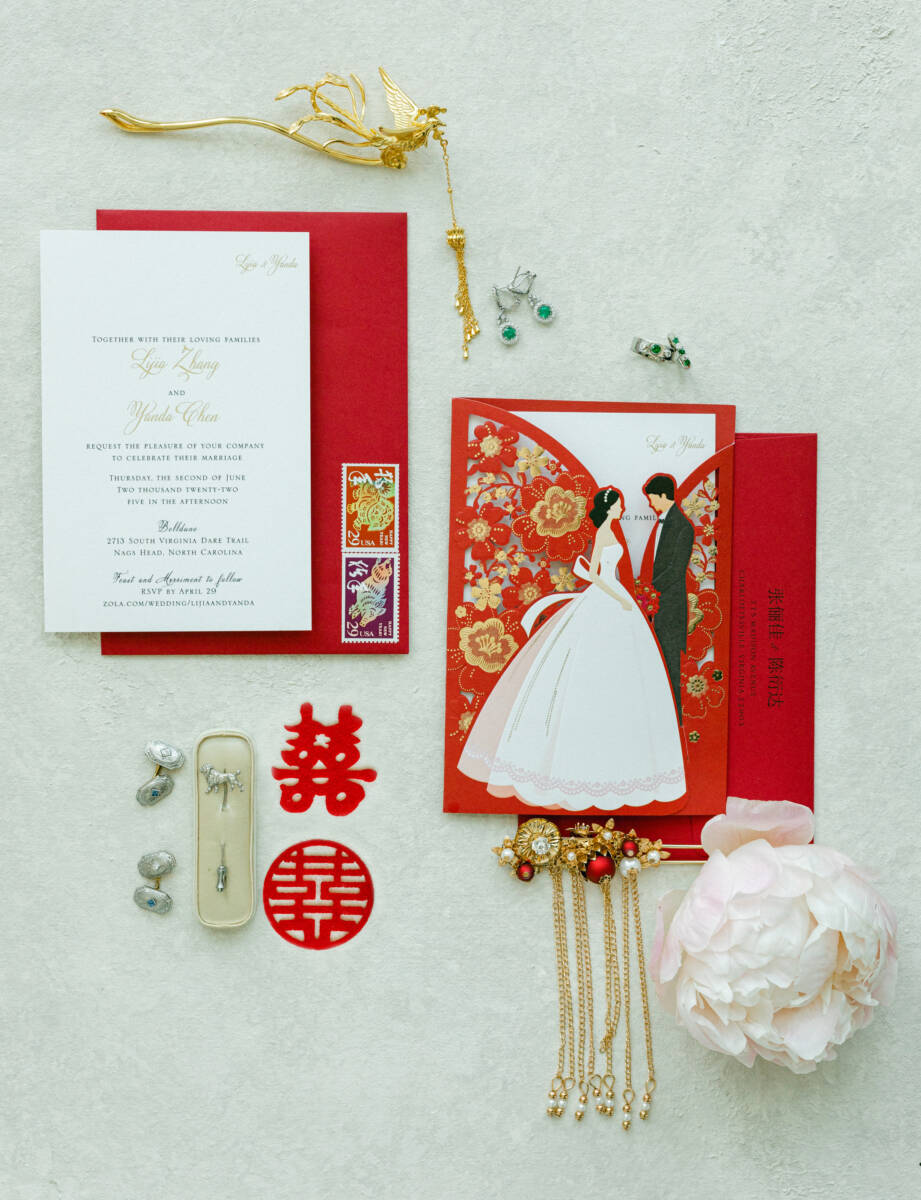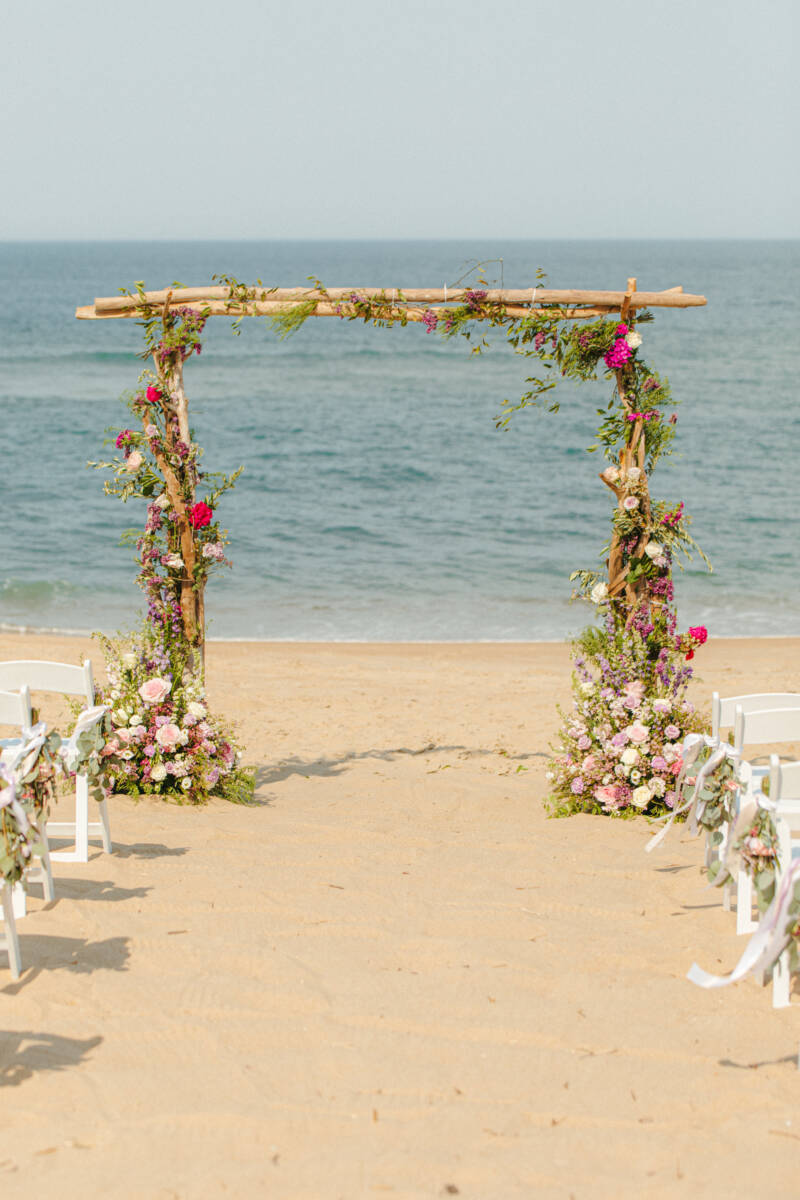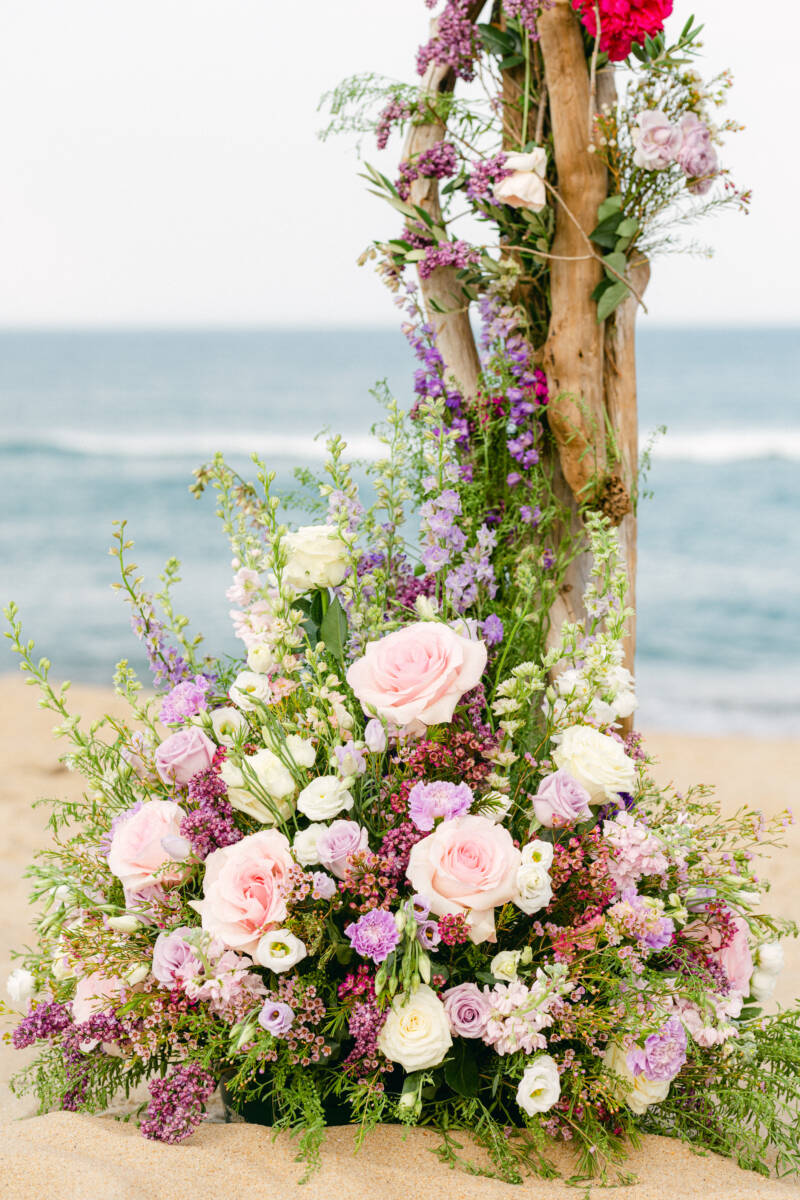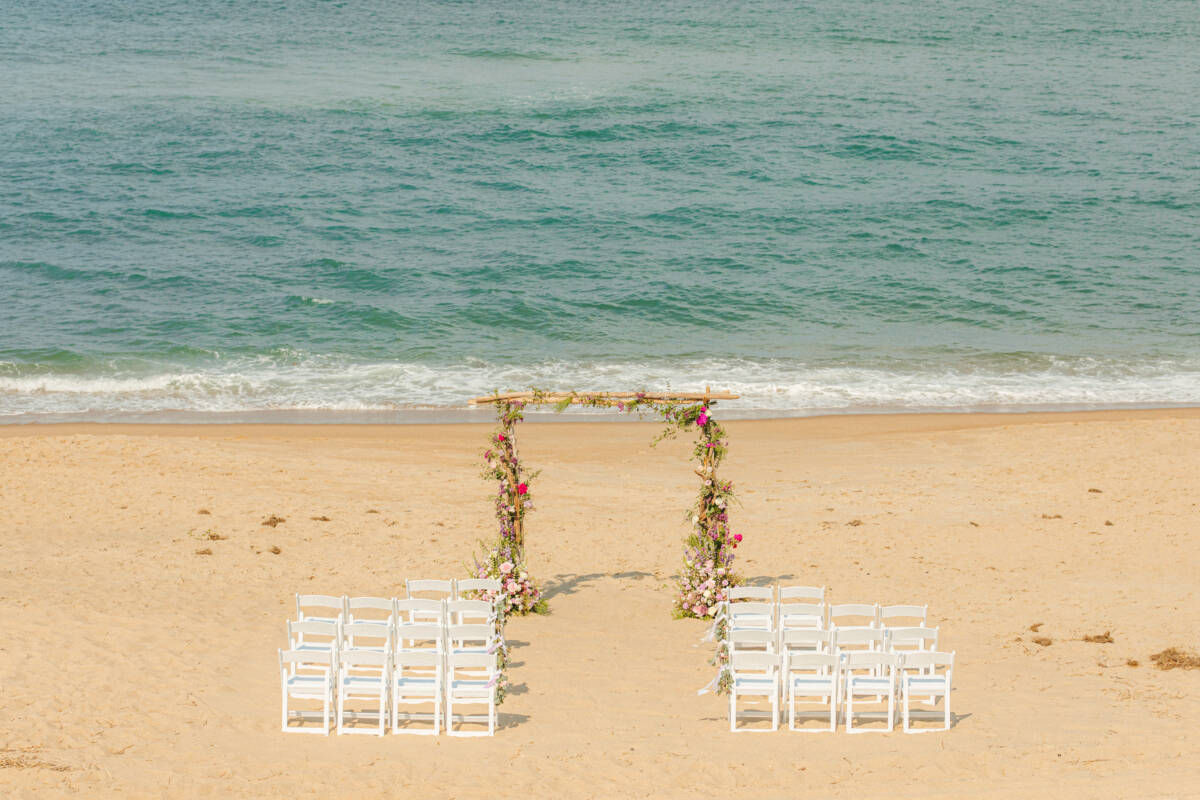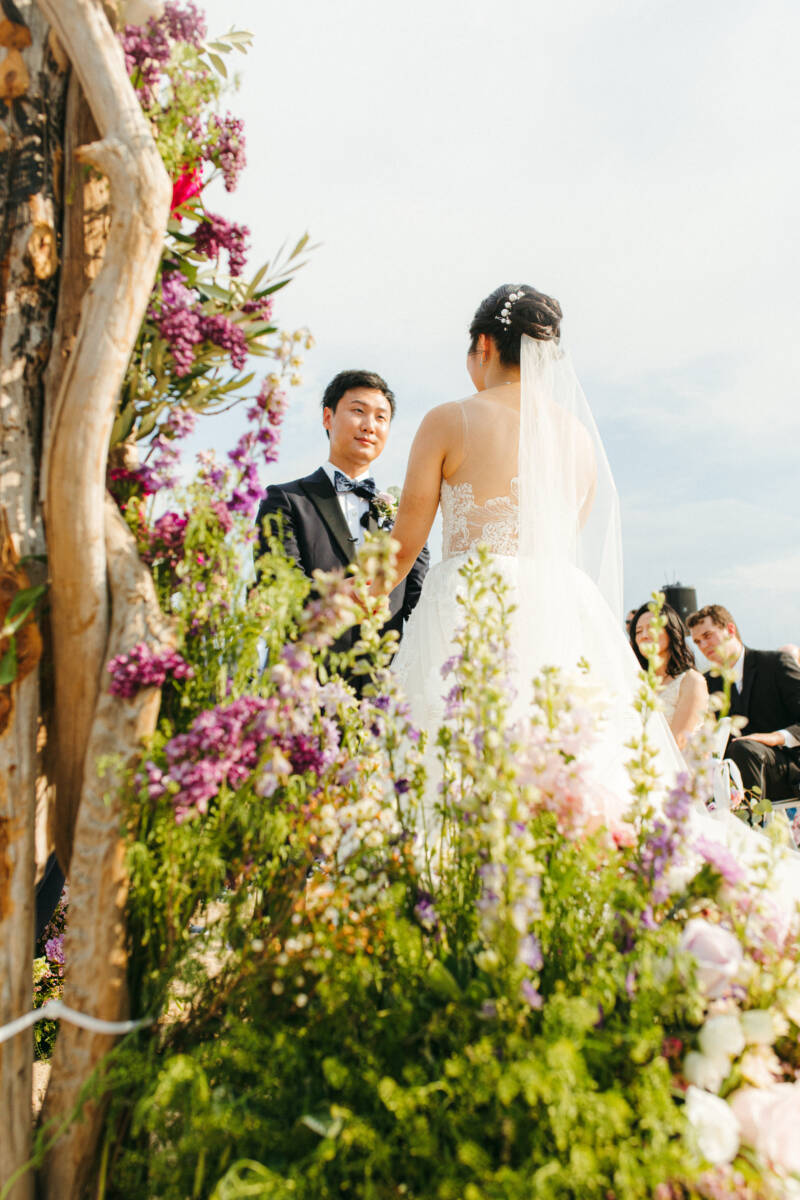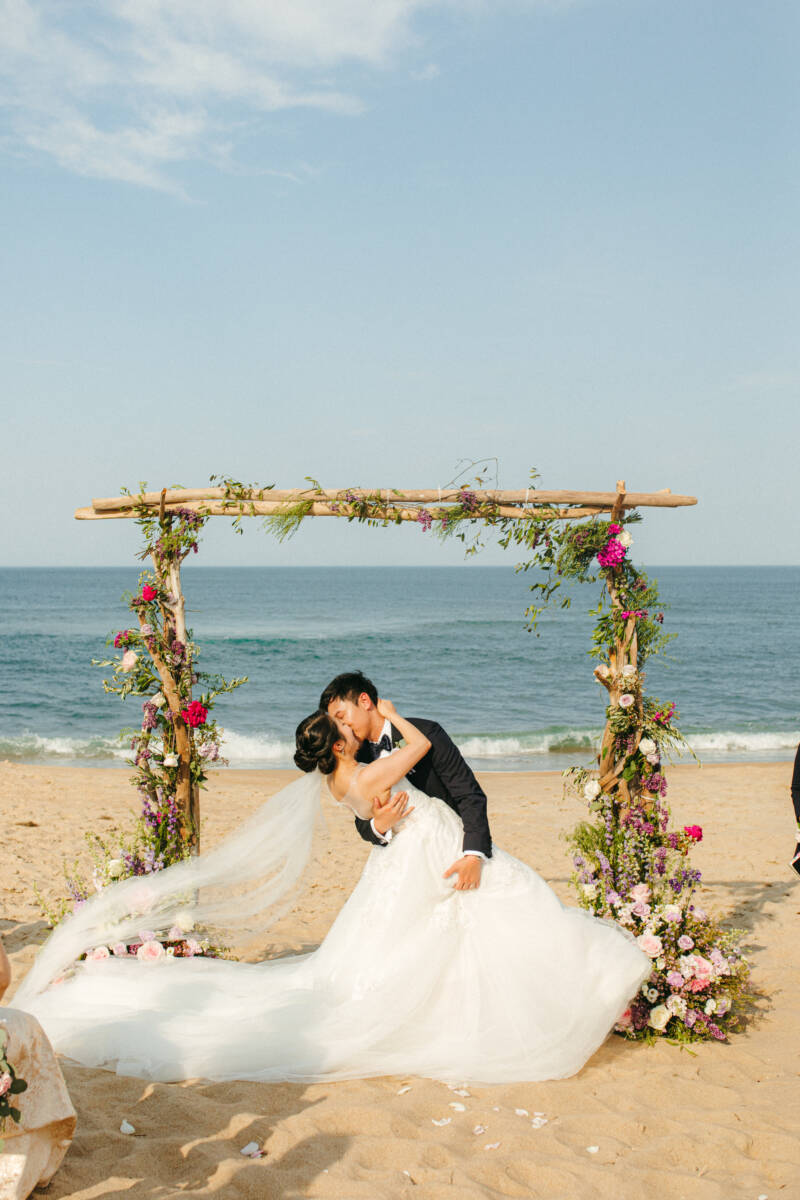 From the get go, I knew my wedding would be an unconventional one. What do you do when your identity isn't Chinese or American, but Chinese-American? I'm sure a lot of immigrants can relate that this is a difficult subject. My now husband and I always felt like tourists whenever we visited China. However, in the states, the first thing anyone would see would be "Asian". It's been quite a journey to understand my identity as both Chinese and American. Similarly, we tried to showcase this beautiful intermixing of cultures in our wedding."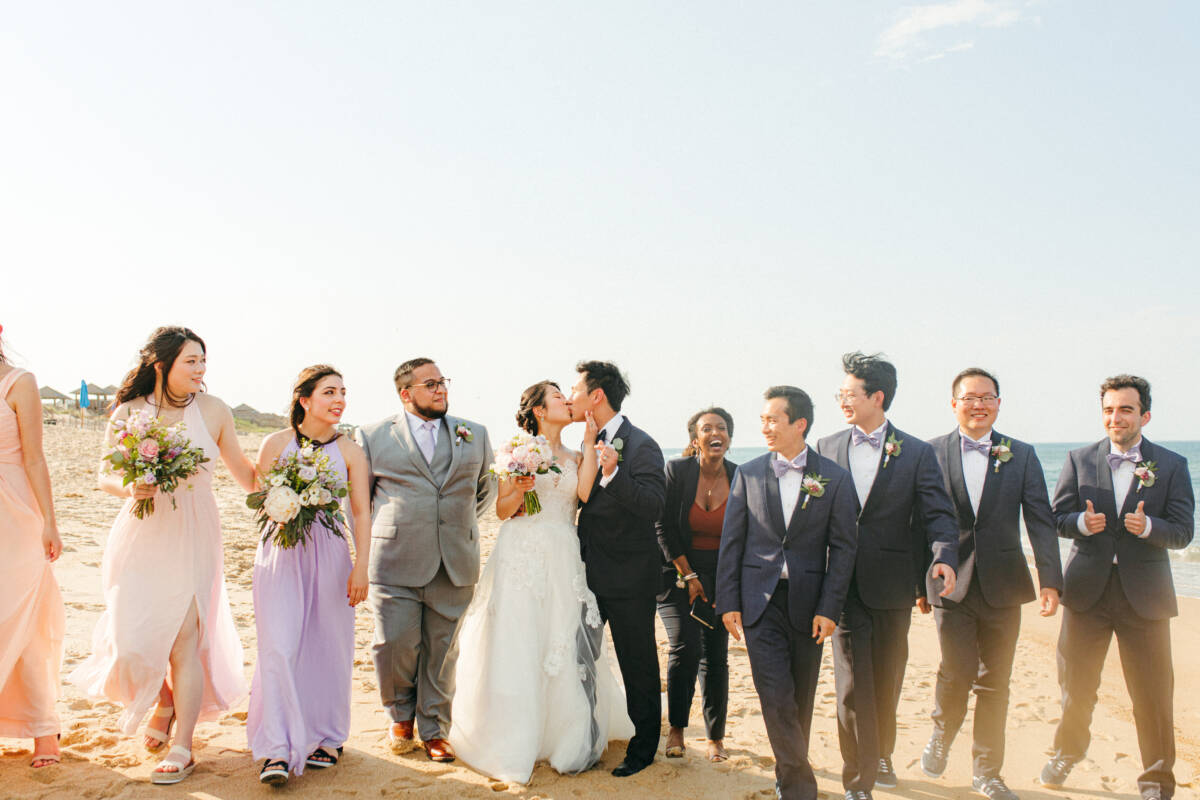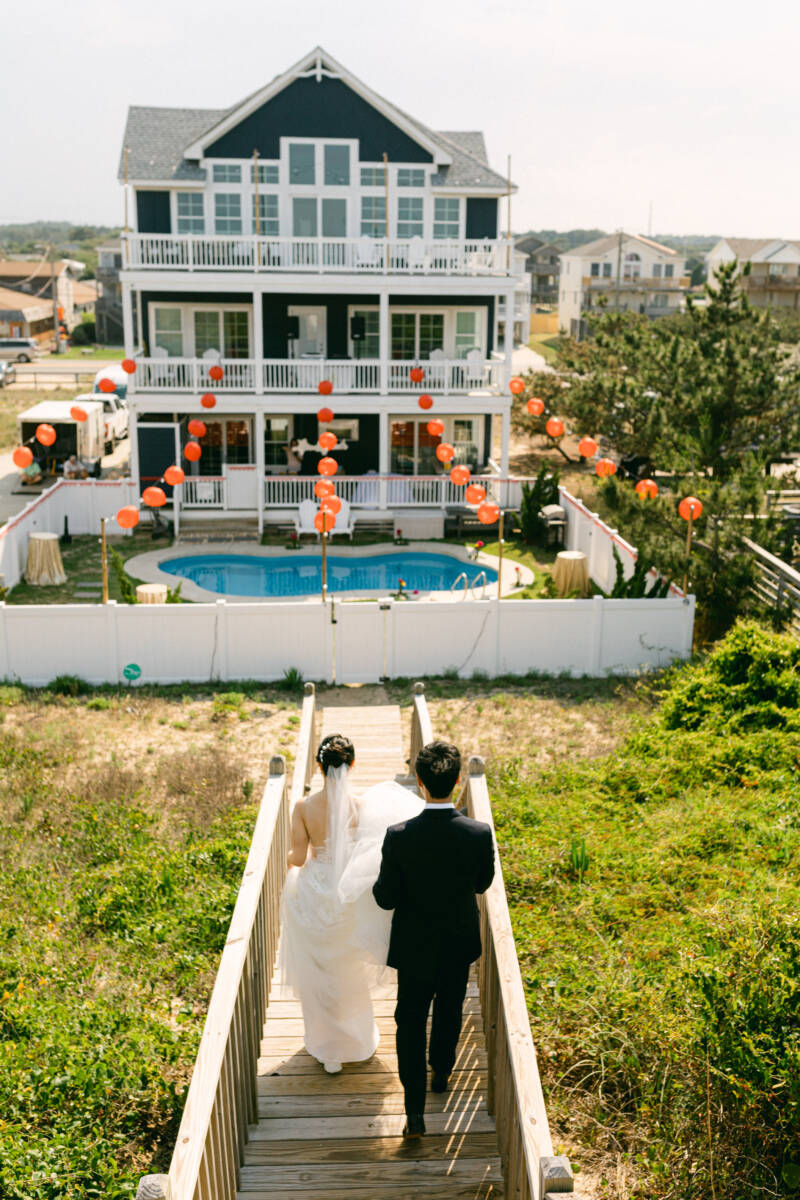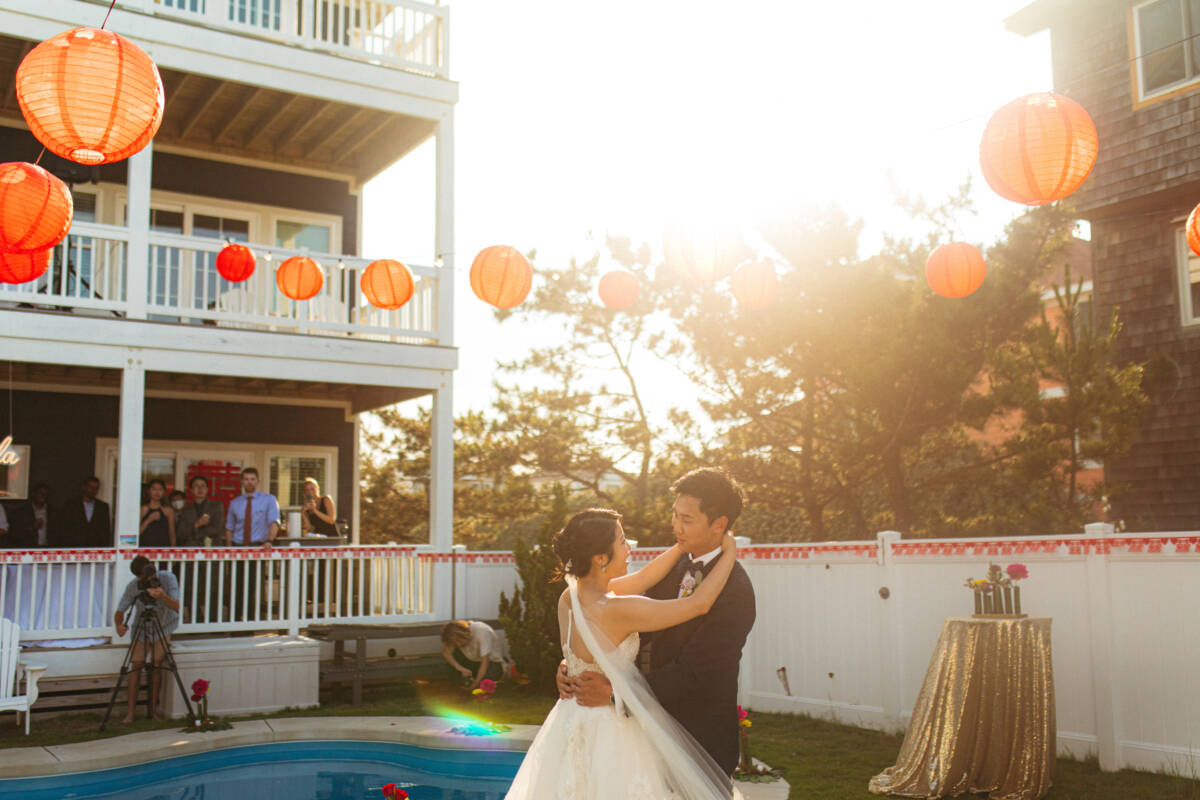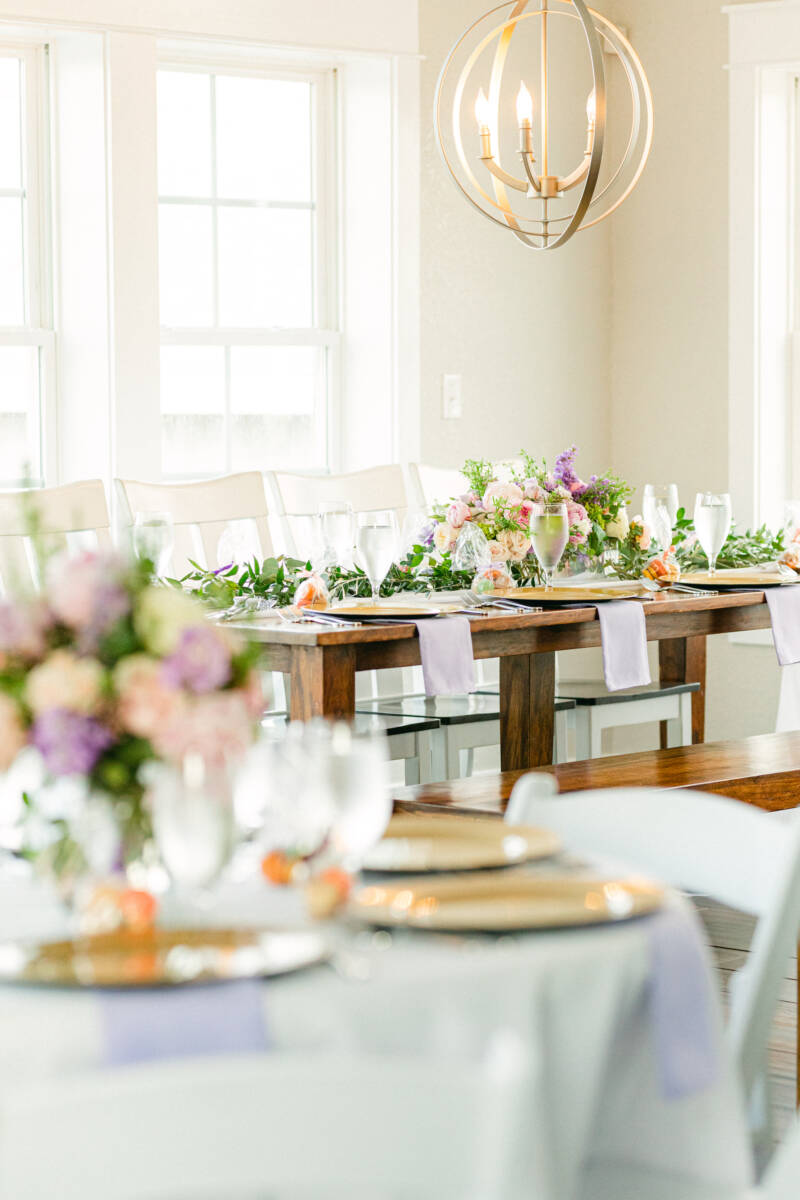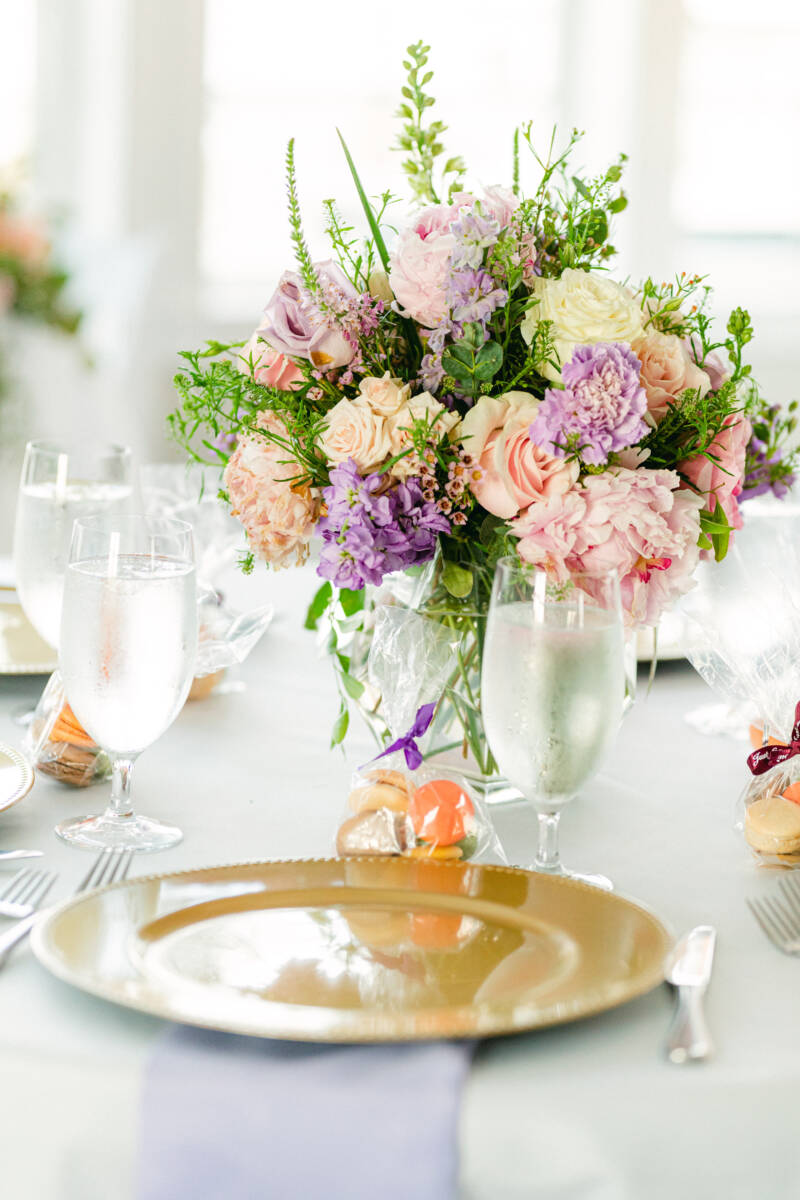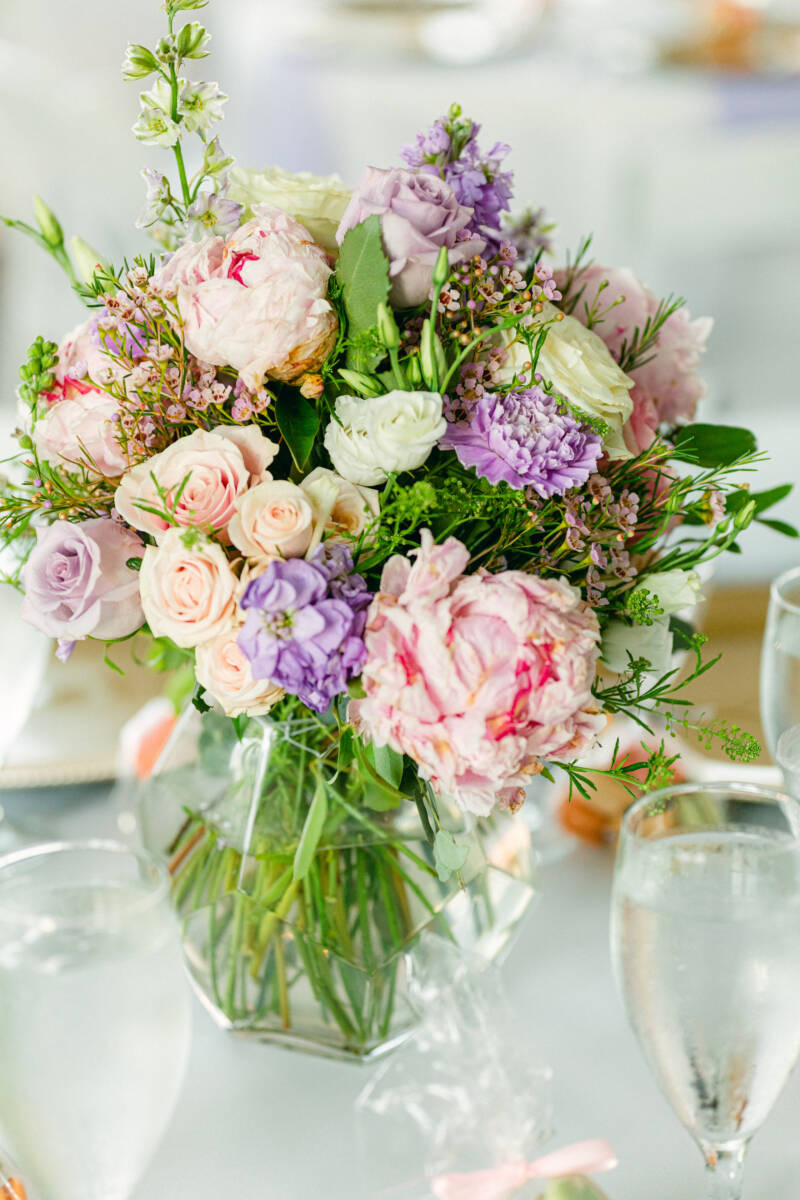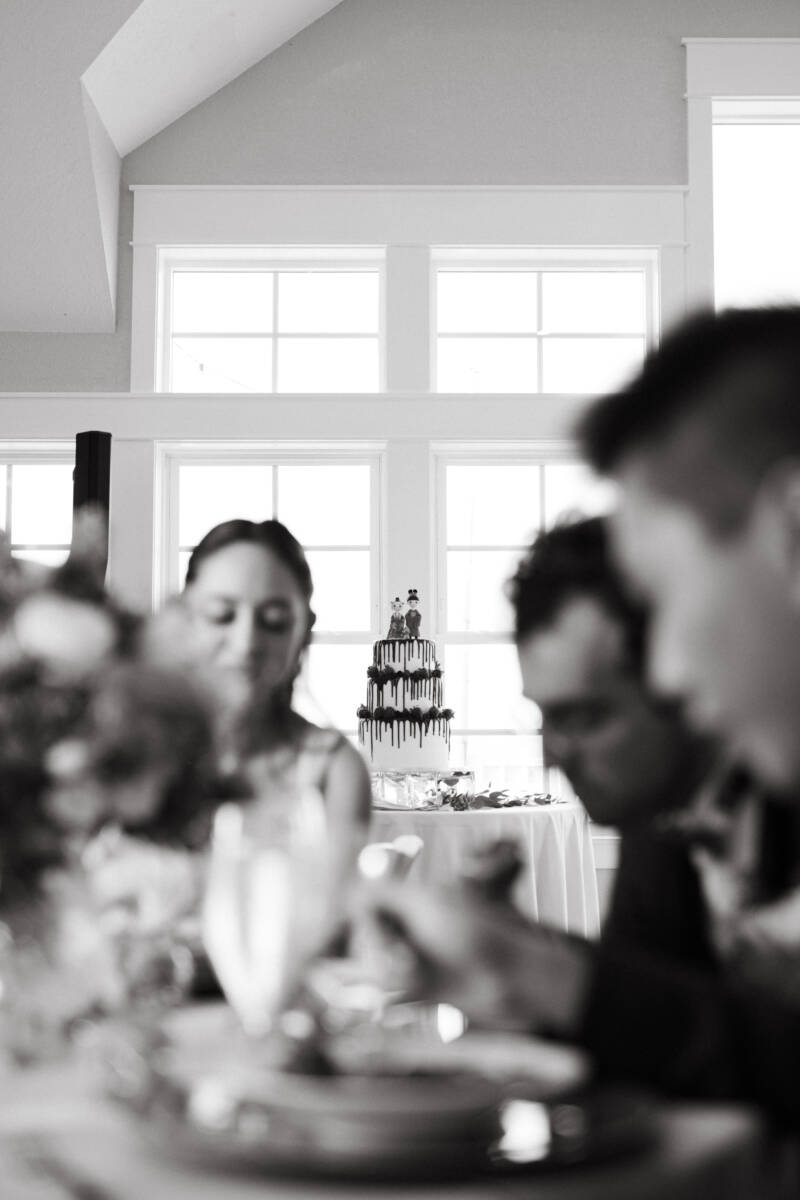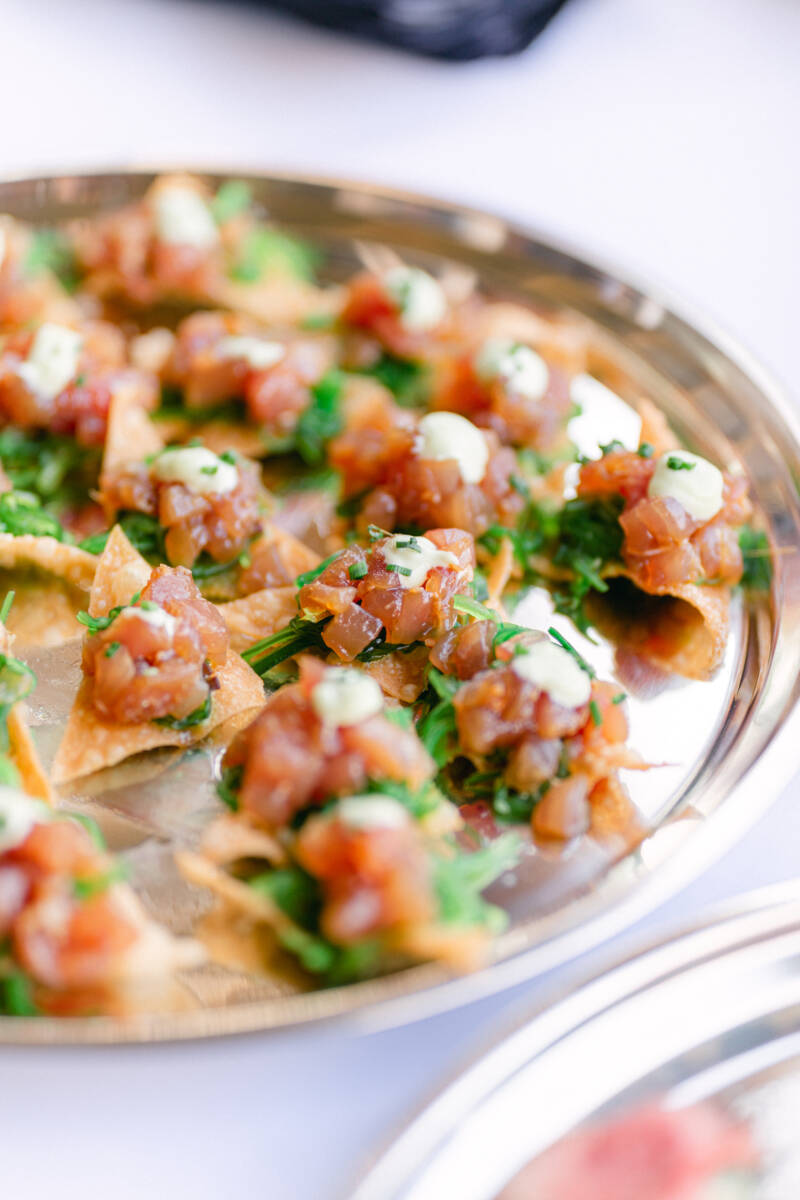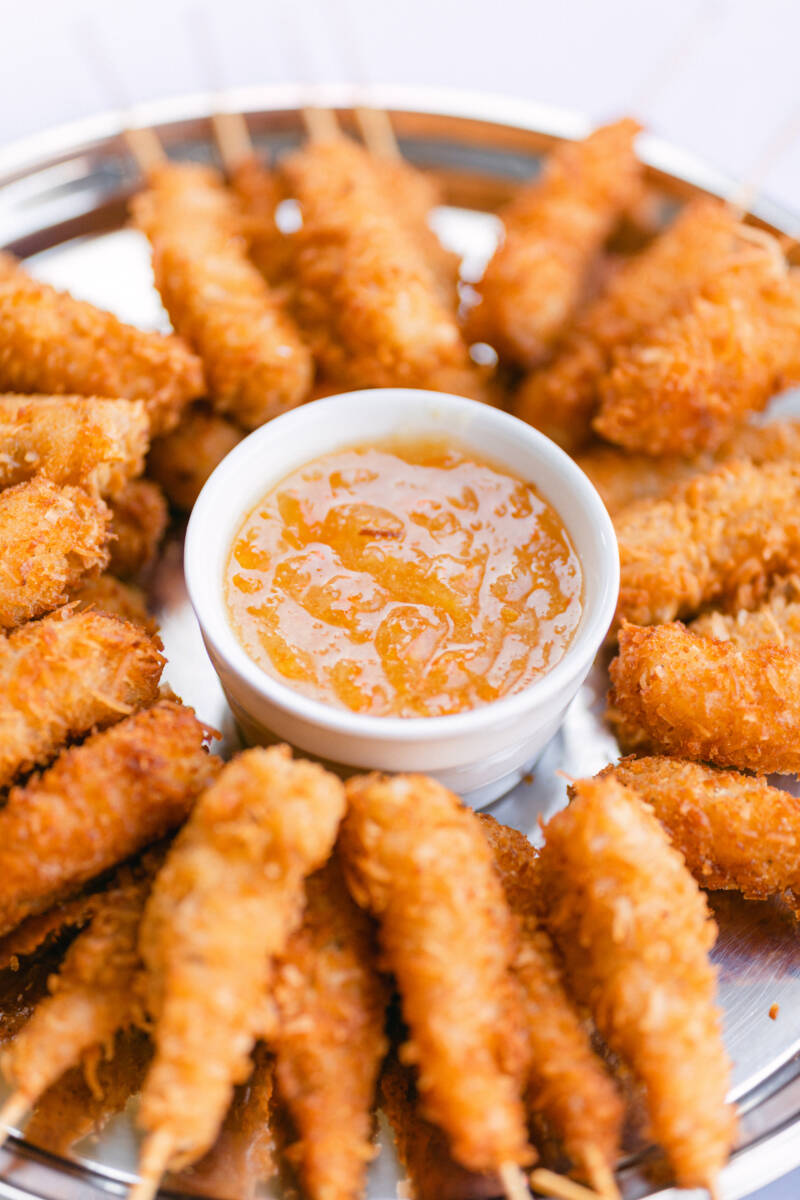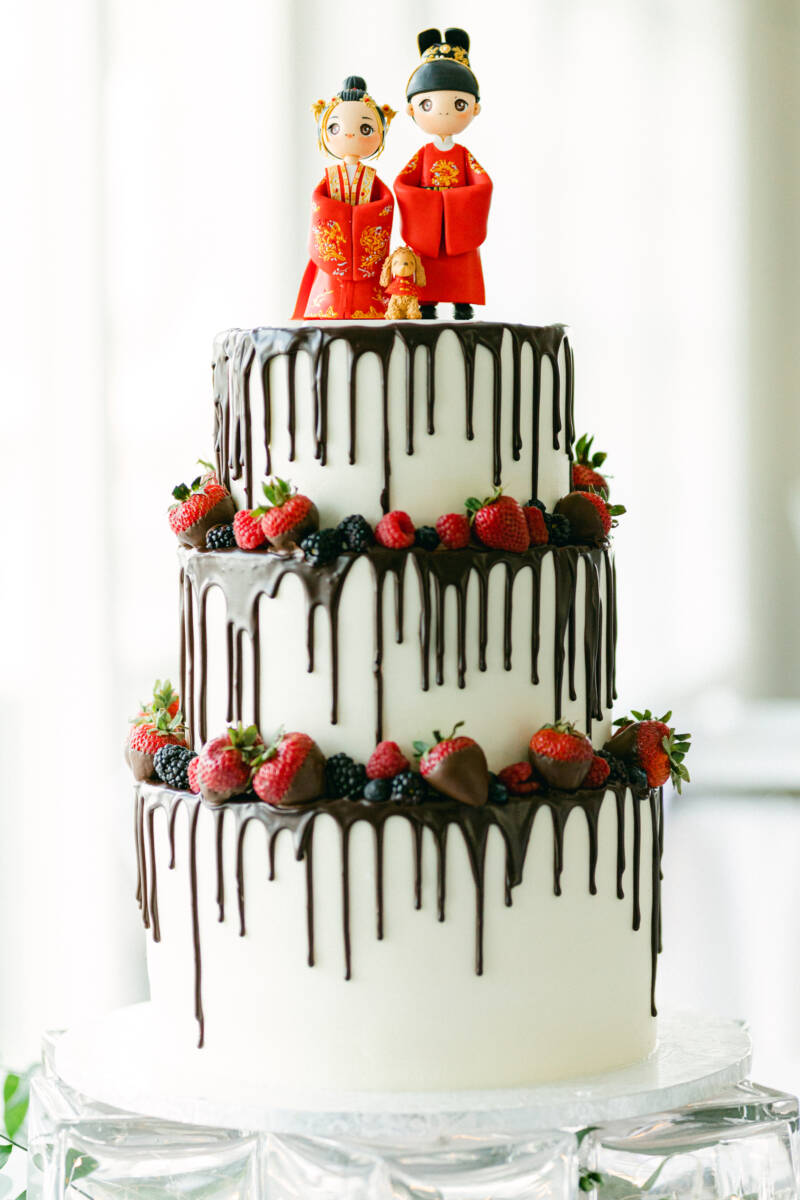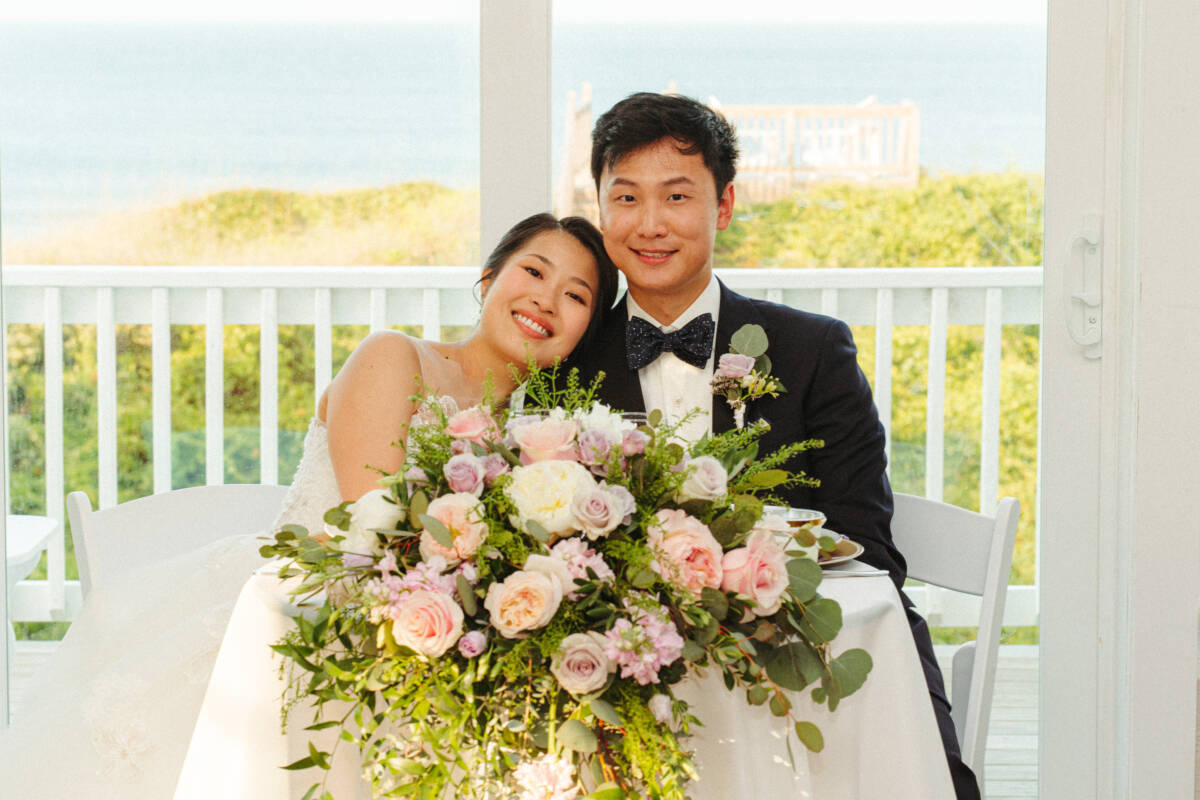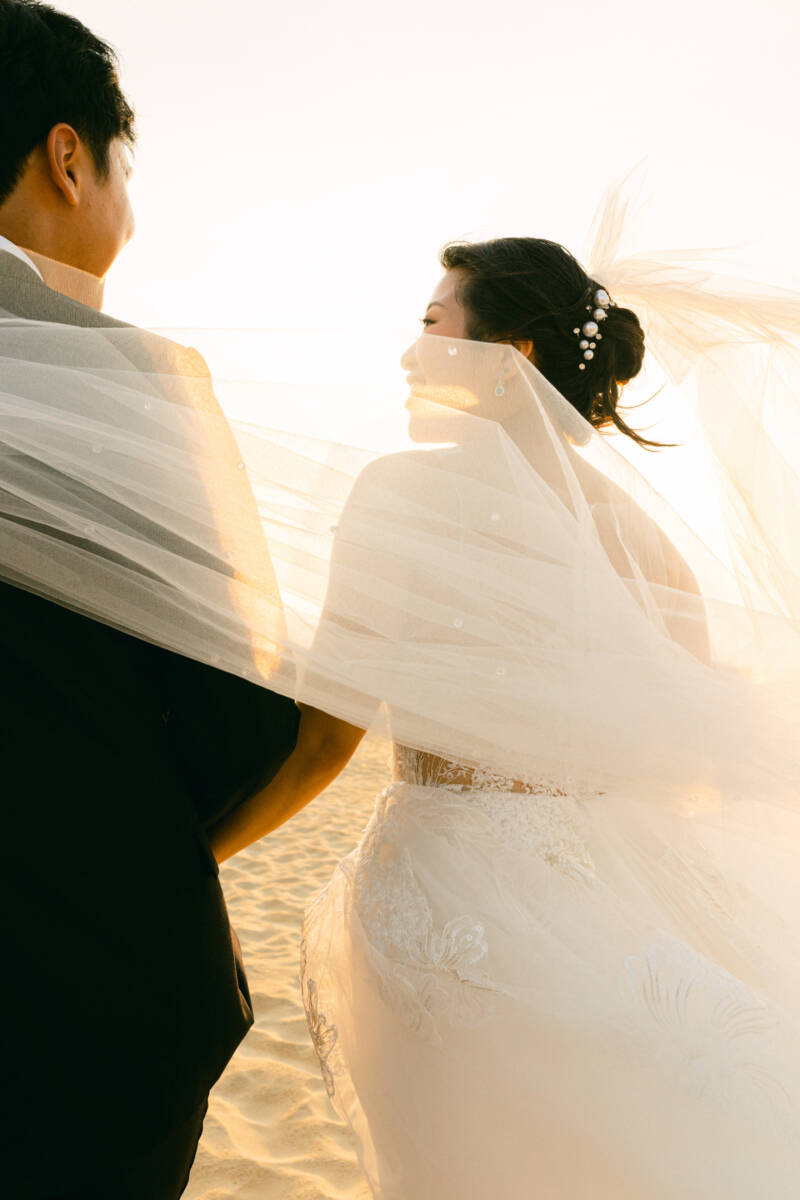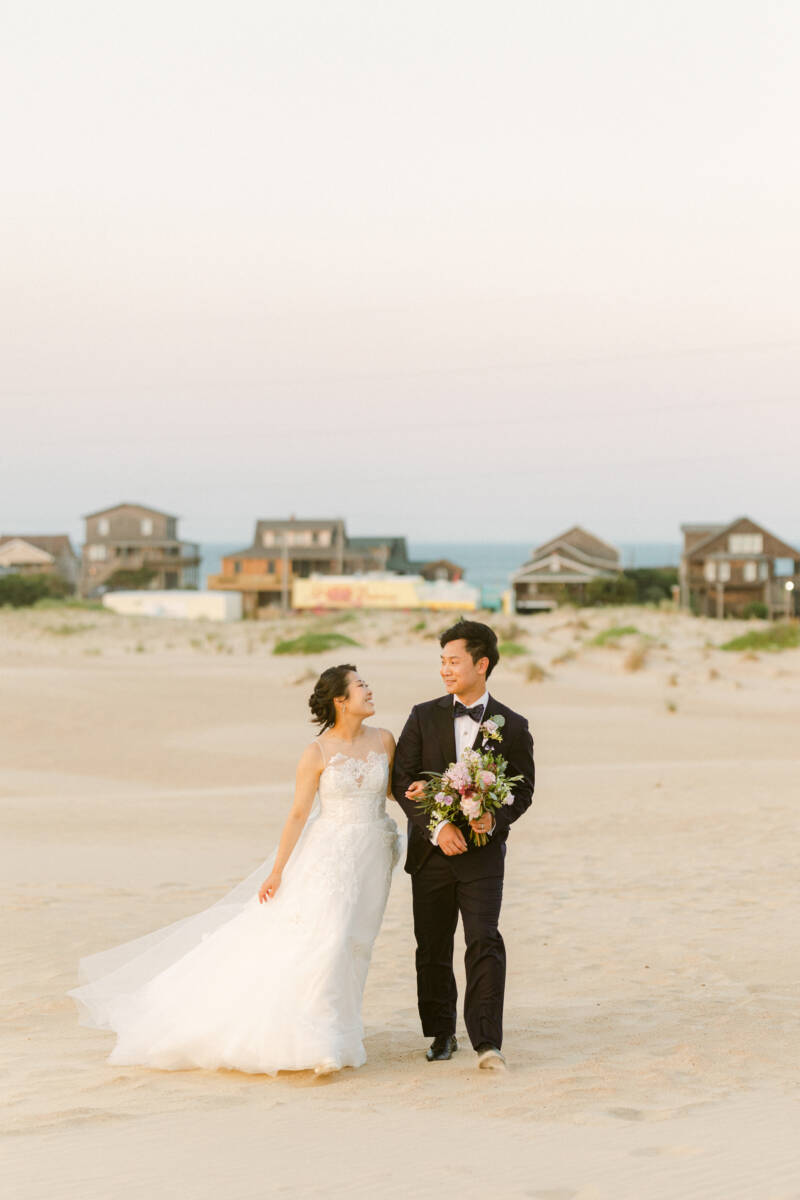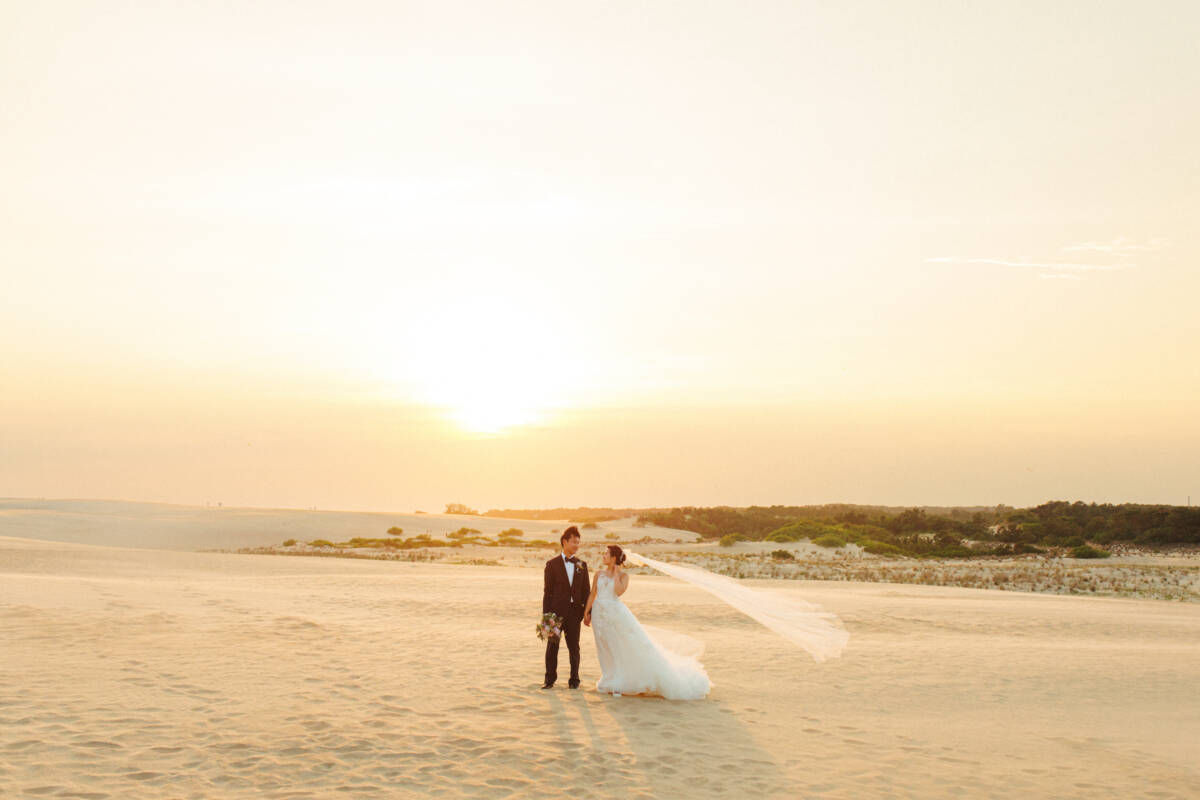 "After cake cutting and toasts, it was time to dance the night away. As an only child, I also felt that I should have a dance with both my mother and father, instead of just a father daughter dance. So the three of us chose a Chinese song about parents watching their child grow up, and I switched between the two of them in the middle of the song. Above us were beautiful, red lanterns. For this reception, I wanted to focus on the celebration of where we were from. So the decorations were red and gold. And for the wedding guests, I asked them to wear their own ethnic dress. My Korean friend was dancing with my dog in her Hanbok. Our officiator was leading the cha cha slide in her Habesha kemis. My best friend from medical school (who went through thick and thin with me) was dancing in her sari. It was a truly beautiful night."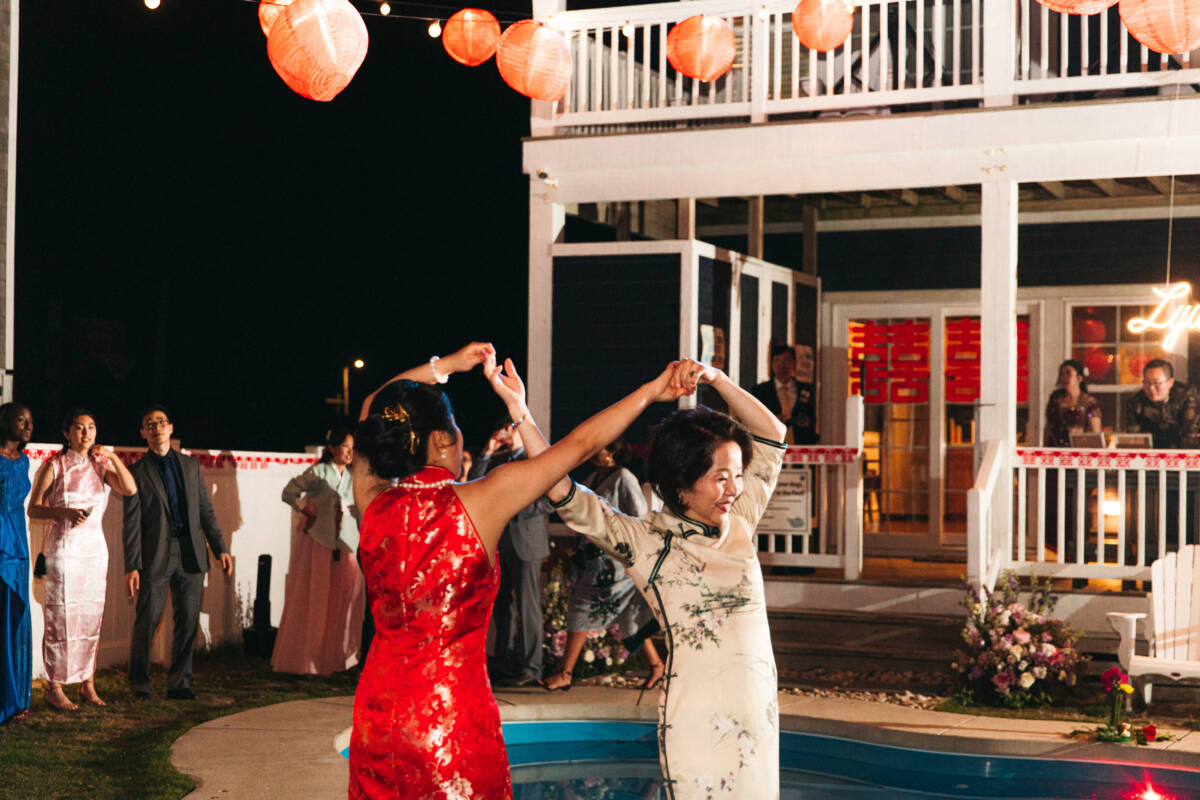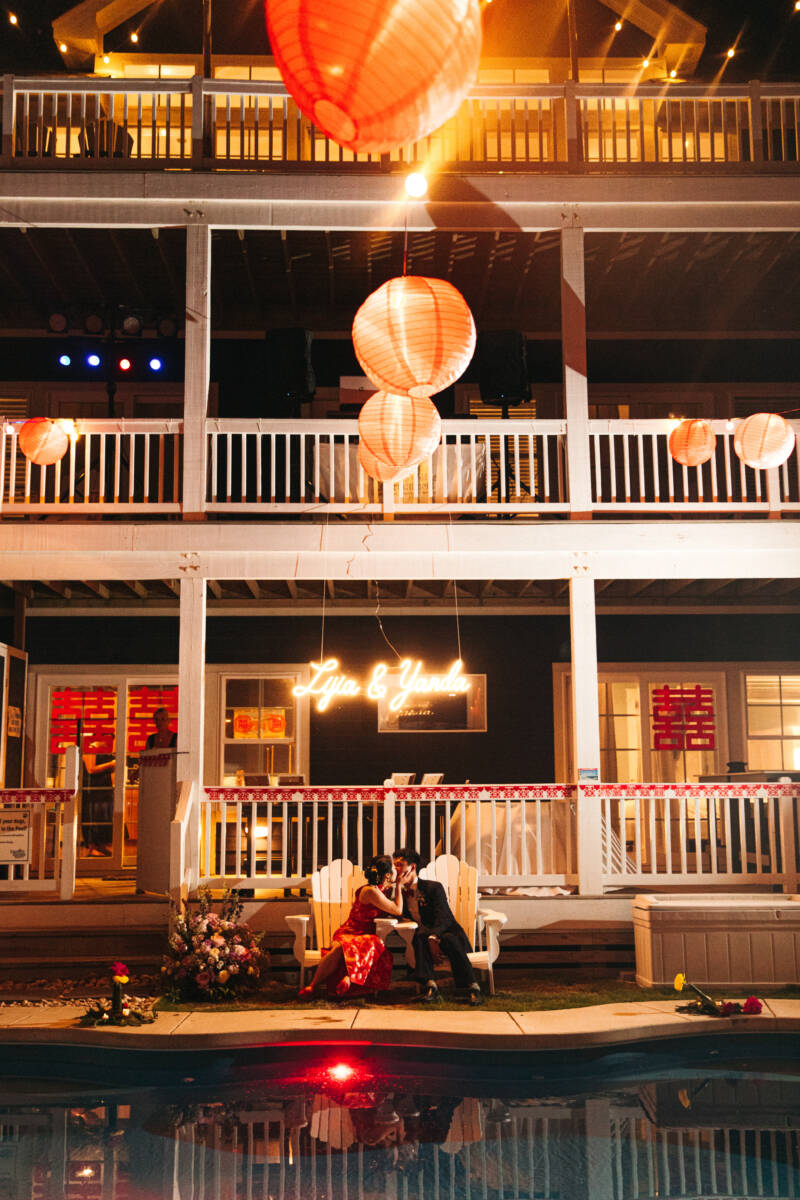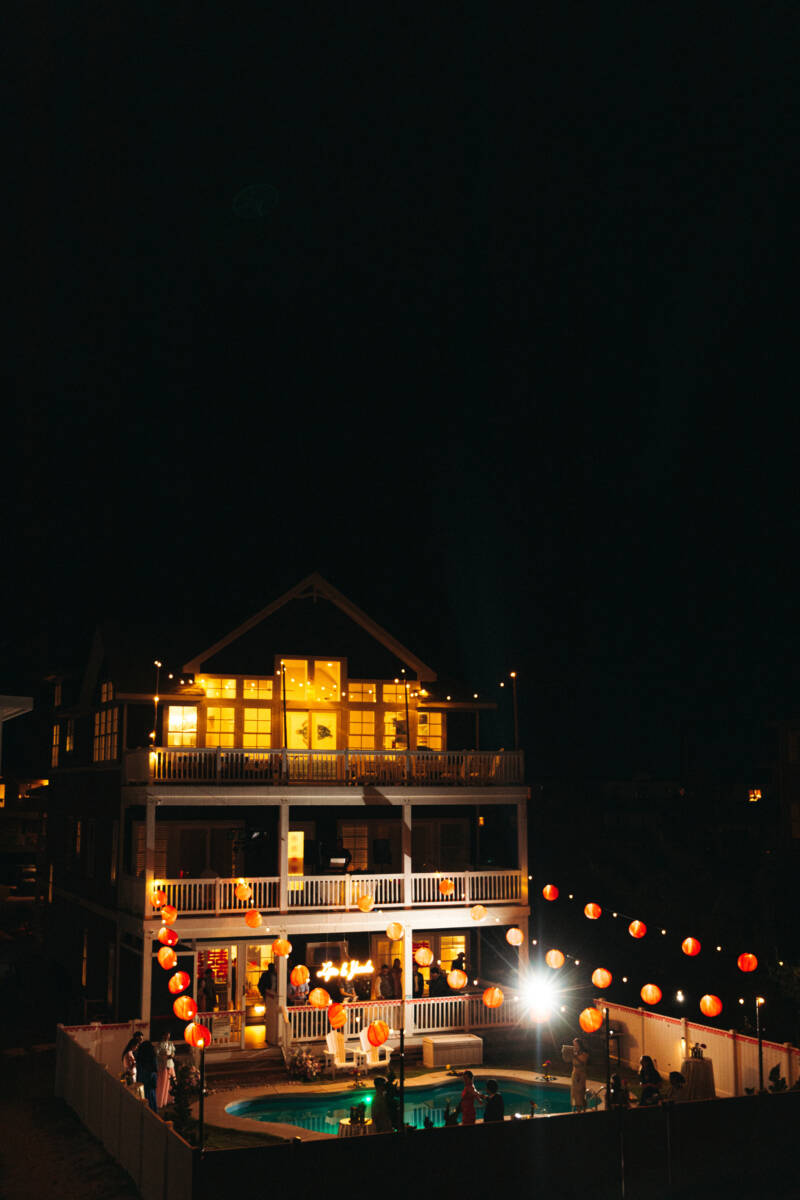 Photography | Kasey Powell Weddings
Ceremony + Reception Venue, Accommodations | Aqua Vida by by Carolina Designs
Cake | Just Desserst
DJ + Musician | Outer Banks Wedding Entertainment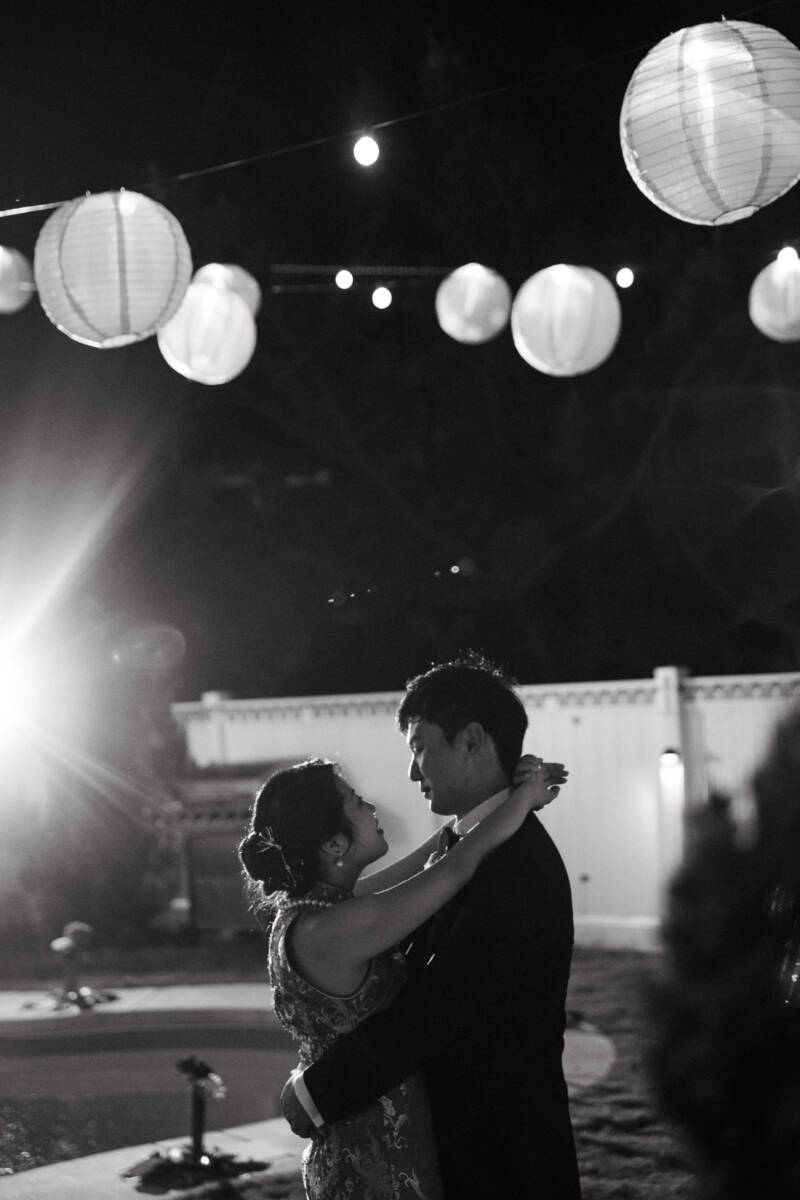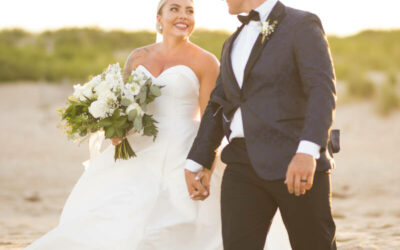 This wedding brings a classic, romantic elegance to a historic beach inn in Nags Head with all white roses and lush greenery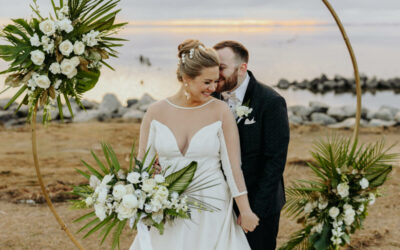 We adore a winter wedding on the Outer Banks, and this glitzy celebration brings all the fun and glam to the Whalehead Club venue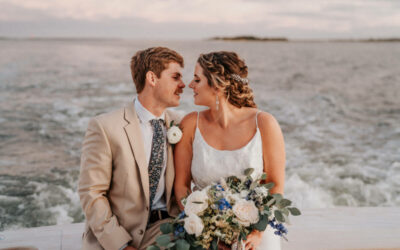 This couple gathered inspiration from the coastline and surrounding landscape to create a gorgeous and elegant coastal occasion.