With any long standing establishment, there is often a recurring theme of history and community involved that plays a part in its success and ability to go on. The Black Pelican is one of those places. The name itself is derived from an old sailor's tale that says when danger is near out on the sea, there is always a Black Pelican nearby to guide you to safety. 
There must be luck in the name because The Black Pelican has been operating and serving delectable OBX fare since 1993!  Not only have they seen success in their restaurant, but even more so in Black Pelican Catering, which has been catering weddings and events here since 2004. 
For many Outer Banks brides and grooms, eating at The Black Pelican is a staple for every time they return, year after year. Being able to not only relive those memories, but to have your guests enjoy them as well is something extraordinary. 
We are so grateful that Black Pelican Catering will be participating in the upcoming Wedding Weekend and Expo as a Platinum Sponsor. Meet them yourself and get a chance to taste whatever they are serving up over the weekend by getting your tickets for the weekendlong event next weekend, March 4-5, 2023. 
Header Image: Matt Lusk Photography
All Other Imagery provided by Black Pelican Catering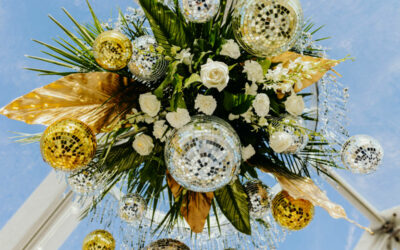 Cool and creative ways to use disco balls in your wedding and event décor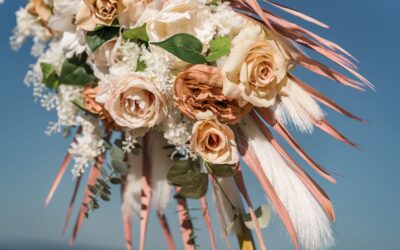 Ashleigh and Paul's Nags Head wedding at SOCO Oceanfront Luxury home is the stuff of tropical elegance dreams. Pink dresses, pink pampas grass, dusty pink sun palm... check check check. Their day consisted of creamy nudes, toffee tones, gold, and did we mention pink?...
Discover the beauty of an Outer Banks wedding and tons of local vendors in this always well-loved publication!